Why Brands Are Experimenting With Pay-What-You-Want Pricing Strategies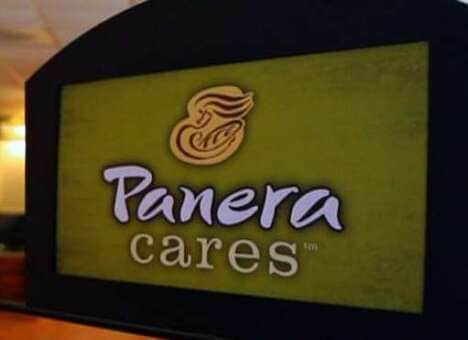 Traditionally, price has been based on demand and supply, but some brands are doing away with this conventional approach and turning to more modern pricing strategies to acquire new customers. Pay-what-you-want (PWYW) models are on the rise, and while some experts are still skeptical as to their effectiveness in gaining revenue and alluring new customers over a long period, others believe that PWYW models may have some staying power.
When it comes to pay-what-you-want pricing strategies, common sense tells you that if you allow customers to control the cost, you're bound to lose money -- why would someone pay $15 for something when he can pay $2? Yet, Trend Hunter has uncovered examples in which this pricing model has worked remarkably well. For instance, in 2007 Radiohead launched a PWYW scheme, allowing fans to pay whatever they wanted for the band's newest album, In Rainbows. The band ended up selling 1.2 million copies and collected about $9.6 million for the campaign, with fans paying an average of $8.05 per album. Some were even willing to pay up to $500 for an album!
A more recent example is the PWYW campaign launched by
Panera Bread Co
. in 2010. The chain opened up three PWYW locations to help "food insecure" people, as the company describes. The menus offer the same assortment as the chain's regularly priced restaurants, but there is a 'suggested donation' amount listed next to each menu item. Panera has found that up to 20 percent of its customers are willing to pay more than the suggest price of food, and that 20 percent pay less or nothing at all, with the remaining percentage paying the recommended donation.
Another example is Ohio's
Java Street Cafe
, which launched a PWYW pricing model when the recession hit in 2009. Here, customers are allowed to pay whatever they think is a fair price for their order, and while patrons could definitely abuse the pricing model, the cafe's owner Sam Lippert stated, "Most people pay pretty close to what we were charging. They like the place and want it to stay around, so they're being fair in what they choose to pay."
However, pay-what-you-want pricing strategies aren't for every brand -- experts have found that they work better for local businesses and small establishments that maintain relationships with customers. When customers have a personal and emotional commitment to the business, they are more likely to pay a fair price. PWYW models also don't work as well for product-centric businesses, as selling too many products at amounts below the break-even point can result in major losses.
Nonetheless, many brands are still trying pay-what-you-want pricing strategies to gain and keep customers, especially as the customer-centric business model continues to proliferate. Uncover more marketing and branding strategies shaping today's brands by downloading Trend Hunter's
Business Trend Report
.