3 Tips to Create a More Positive Workplace Culture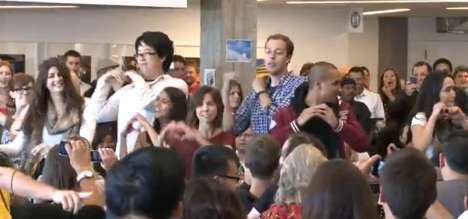 Creating and fostering a positive workplace culture is a great way to get the best work from employees and have everyone feel like a vital part of the team. Remembering to focus on the relationships within the office environment can sometimes fall by the wayside when deadlines loom and everyone is feeling the crunch. However, paying attention to the culture within the workplace and moving to make it more positive can yield powerful results Here are three tips:
Open up the space
– Cubicles can effectively close off a space and make it feel rather disconnected, which is why considering their removal could be a valuable option for the entire team. Making an office environment more open and airy can help contribute to a healthier staff; natural light stimulates the brain and open space encourages everyone to stand up and take a break when one is needed.
Incorporate collaborative workspaces
– Individual desks are the go-to for the majority of offices around the world, but bringing together colleagues to work from a few large, communal desks can prove to be a cutting-edge initiative. A team that's closer can work more efficiently, which in turn can contribute immensely to a positive workplace culture.
Have some fun
– Work needs to get done, but taking a day here and there to reward hardworking employees with a retreat or in-office activity can help break through monotony and bring everyone closer together. What's more, the experience can help to connect all areas of the company to break down perceived walls between employees.
There are numerous ways that are simple and strategic for encouraging a positive workplace culture, which makes them an easy way to boost morale. For more information on other ways companies and brands are breaking traditional office protocol for unexpected results, check out Trend Hunter's
Business Trend Report
.