Pop-Up Retail Strategies as Your Newest Friend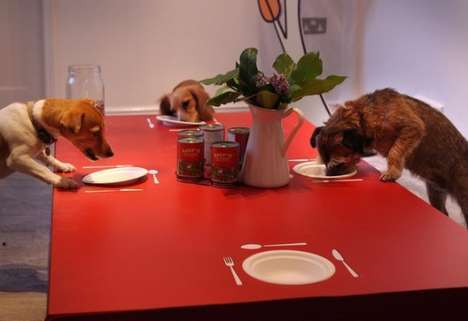 Starting a business is never easy, and the process always involves multiple trials and tribulations. One way many innovators are combating these risks is by using pop-up retail strategies -- portable stores that can last as little, or as long as owners decide. This development has surged over the past couple years, and does run the risk of being overused. However, if done properly and with the right products, a pop-up shop can lead to investors for startups, and allow new product testing for already established businesses.
Take Evan Bloom and Leo Beckerman of Wise Sons Jewish Delicatessen. These two entrepreneurs started their first pop-up in January 2011, just to see who might be interested in this Saturday morning store. The process allowed both Bloom and Beckerman to understand the advantages and disadvantages of their business, including the trouble with leftover food and their ability to break even at the end of the day. After some time the pop-up gained more and more recognition, leading to a collective investment of $100,000 from friends and family. The temporary pop-up gave Bloom and Beckerman confidence that this business idea could actually work, and the experiment resulted in a permanent company.
Not just for new business startups, pop-up retail strategies can also be used to test out new products. Corporate giant Google is a great example of a brand looking to expand its boundaries into the retail world. The company opened up Google Chrome Zone in London last year to allow consumers to test a computer that runs only on Internet apps called Chromebooks. While the product hasn't taken off yet, it still gives Google a chance to judge customer reaction and adjust the product accordingly.
Trend Hunter has seen an array of pop-up shops over the past year, as seen in PRO trends such as
Modular Retail
and
Odd Pop-Ups
. These examples indicate how the temporary retail space gives room for entrepreneurs to try new tactics, products and business ideas. More offbeat finds include Lily's Kitchen, a dog-only pop-up eatery. This business opened its doors in London in 2010, and is now a successful company that sells organic and holistic pet food for both cats and dogs. By gaining initial influence through a unique pop-up store, the company was able to build awareness for the brand and adjust its strategies accordingly.
Although this movement is beneficial for some, business owners must still ensure their products are exclusive. Don't rely solely on the power of temporary retail space for profits. For those looking to learn more about pop-up retail strategies check out our
Marketing Trend Report
.