How Pop Culture Advertising Can Supercharge Retail Success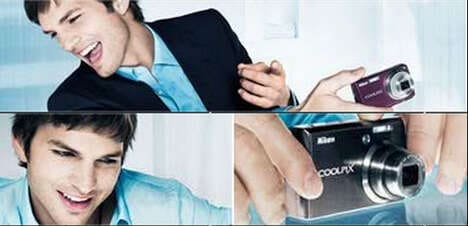 Pop culture advertising has never been more interesting or innovative. The relationship between a star and their fans is closer than ever, thanks largely in part to social media platforms like Twitter. According to TechCrunch, Twitter has over 500 million users, proving that it's a valuable place to be heard and seen on. Celebrities dominate influence on these sites, and have been known to report and share even the most intimate moments with fans, as seen in situations like
Kimora Lee Simmons' pregnancy
. The Baby Phat CEO tweeted an entire and elaborate run-through of her childbirth, from contractions to labor, complete with pictures. The humanization that results from this kind of online social interaction has a huge impact on followers, and creates greater trust between the fan and the celebrity. This closer connection to influencers can be a great opportunity for brands, as the opinion and preferences of the rich and famous are not only more visible, but feel more genuine as a result.
Though splashy campaigns prominently featuring celebrities are still common, marketing through more subtle means has become more and more popular. Given the paparazzi culture and media frenzy around stars, simply being photographed with a given product makes an endorsement seem more honest.
Blackberry
once famously cashed in on having celebrities holding their Bold phone model while out in public. This kind of marketing feels less intrusive to consumers, and whether intentional or not, offers great press to brands.
Though easier to conduct than traditional media advertisements, brands should keep their target consumer in mind when selecting an individual to represent and be tied to their company. As explained by Dr. Vipul Jain, celebrities are in and of themselves brands, so it's critical to align a company's message with the public persona of a star.
Another way in which brands have elevated the use of celebrities to gain a stronger following is by re-imagining stars in a nostalgic way. Esquire Magazine executed this technique exceedingly well in a
Jessica Simpson feature
where she was pictured imitating Virna Lisi. The image that inspired this editorial was already iconic, and having it recreated by an existing star only elevated the audience's cultural connection to the feature.
Celebrities will likely maintain their status as the ultimate influencers, but brands must adapt and innovate to make the most of endorsements and connections. Trend Hunter's
Marketing Trend Report
delves deeper into the ways in which brands can make the most of their advertising.