Three Ways to Get the Most Out of the New Pinterest Web Analytics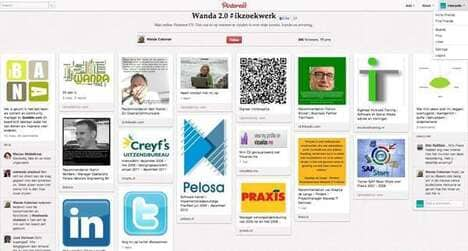 This past week, the new Pinterest web analytics tool for business was rolled out that will allow custom-tailored interaction statistics to be accessed. The analytics tool allows site owners to get real-time information regarding the Pinterest activity that is associated with their site; in essence, finding out how much content is being migrated to the social media site. Trend Hunter's PRO Trend
Pinned Promotion
talks directly about the growing number of businesses using the social media site to help interact with consumers, but what are some other ways that the new Pinterest web analytics tool can help boost success?
1.
Identify what's trending
– the new tool will allow a business or brand to see just how much of it's content is going on to the site, which in turn could yield surprising results. Being able to identify the key areas of a business that are yielding positive response means translating that information into revenue can be a bit easier. The Pinterest web analytics tool displays information that can then be used to target and identify with customers on a more personal basis. Trend Hunter's PRO Trend
Hyper Targeting
discusses this with regard to how social media involvement can be leveraged into connecting a product to a customer that would appreciate it most.
2.
Leverage the connections
– not only can you see what's being pinned from a site, but also how it's being interacted with once on the site. Repins, likes and views can be counted and interpreted to better understand how a product is being received. Being that Pinterest is highly based on visual cues, seeing how an image is interacted with helps to identify strengths and weaknesses.
Bazaart
is an app that lets users create an outfit using Pinterest pins, which can then be shared with friends. This kind of concept encourages intereaction and can let retailers see what kind of companies and products it's own items are being paired with to better grasp a better understanding of the market.
3.
Make a game plan
– the analytics provided by the new Pinterest tool helps yield a lot of information, so after interpretation it's best to put it to good use. Sites like
Krush
allow businesses to post will-be products for crowdsourced feedback, but staying within Pinterest might be a better choice if responses from content have been quite positive. As such, creating a formal presence and posting content in-house can help control the level of exposure certain products are receiving as well as bolster of-the-moment products.
Check out Trend Hunter's
Social Media Trend Report
for more information that can help a brand get the best that social networking has to offer.