Creating Strong Business Ties That Yield Creativity
Paul Sinclaire, Creative Director, Joe Fresh
Related Trend Reports
Art & Design
,
Celebs
,
Design
,
Fashion
,
Fashion for Men
,
Hip Fashion
,
Jewelry
,
Luxury
,
Photography
,
Pop Culture
,
Ultra Luxury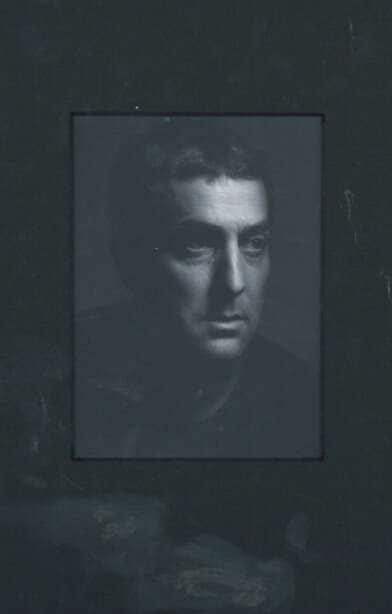 Paul Sinclaire is a seasoned pro in the fashion industry, working alongside Club Monaco founder Joe Mimran for years as the company's Executive VP and Creative Director. Joe Mimran later founded Joe Fresh, the large fashion brand and retailer, working closely with Paul Sinclaire for over the last 20 years. Joe and Paul finish each other's sentences, forging a seamless creative working environment. Paul is inspired by what is current and is always living in the now, looking to the future and referencing the past. The two have driven Joe Fresh to the top of style and innovation, through their strong friendship and compatible creative passions.
4 Questions with Paul Sinclaire
1. Do you have specific rituals for re-setting your team to be creative?
It's an on-going process; a lot of the people here have worked together for a long time. Joe and myself have been working together for 20 years now. We are finishing each other's sentences; it's seamless. Joe Fresh is wonderfully creative, as we always have a sense of thinking about what is happening around us.
Last week's episode of American Horror Story might inspire me. Last year, I was interested in Connor Kennedy and Taylor Swift. It is all about popular culture; I have been a collector since I was a kid. What is happening in painting can help us forecast color. I also like to look at different nail polishes and beauty colors, which certainly forecast out for fashion colors. Beauty is important in the way we think about style. We also look to the street and think who is looking right at the time: who fits into our matrix? Is it that particular woman or man that embodies what Joe Fresh is about?
It is one of many things; it's not one thing that gets you to the end result. It could come from something on the web, or one of our designers. One of the junior designer's assistant has an expression: "Just sayin'." We used this for a sweatshirt, showing that inspiration comes from many worlds that all collide into one.
2. What makes an innovative culture? How do you create a culture of innovation?
You can't create that. You either have it or you don't. A culture takes years to create. Ralph Lauren has created its culture over 40 years. It's about finding the right talent, understanding it, and retaining it. Talent is a great commodity. I don't believe that you can simply say that you want ten more of this person or that person. Talent is something that you have to recruit and then retain. Retaining of the talent comes from the environment that you create.
3. Has there ever been an instance where another industry has influenced an innovation at your company?

I am a contributing editor for 'Elle Décor Magazine,' so that world is a part of the puzzle. Music is also a large part of the puzzle, one that I follow very closely.
Again looking at pop culture with Harry Styles, dressing with neatness and ease. I was talking about that eight months ago, but it's a fleeting idea. We have these ideas and then we push on; we as a group are always onto this. I grew up at American Vogue and Vogue Italia. Joe will have a great sense about what is going to happen; the two of us are constantly guiding a greater idea.
4. Looking to the future, how is Joe Fresh going to be a leader in innovation?
If we continue the course we are on, we will continue to succeed. It exists in your world or it doesn't. You have to be able to smell it, hear it, and see it with your eyes. If you stay on the course, you will stay on top. You also have to be willing to reinvent ideas, and know what works for your business by looking out for what is winning.