Consistently Communicating with Customers
Paul Mangiamele, President and CEO, Bennigan's
Related Trend Reports
Architecture
,
Art & Design
,
Business
,
Celeb Fashion
,
Celebs
,
Design
,
Food
,
Health
,
Lifestyle
,
Marketing
,
Pop Culture
,
Retail
,
Romance
,
Social Business
,
Social Media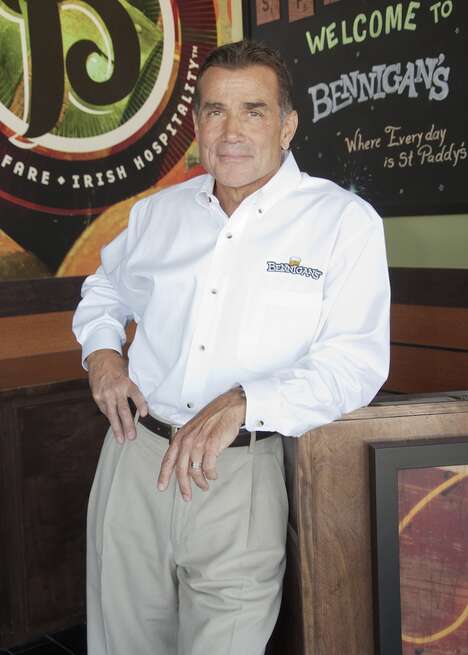 Creating tasty meals and offering its customers a world class dining experience is all in a days work when it comes to Bennigan's. With a full menu that includes a variety of items from salads to gourmet burgers and everything in between, everyone's palette will be satisfied. Paul Mangiamele, the President and CEO, is incredibly passionate about both Bennigan's, and their customers. Citing a lot of the company's success on his great team and franchisees, Paul is the perfect example of how loving what you do can attest to not only a happy life, but also a successful business. If you are looking for a fun night, full of great drinks, food and service; Bennigan's is the place for you.
4 Questions with Paul Mangiamele
1. How does your team generate new ideas?
We generate ideas through several avenues. We talk to the most important people, our guests. We communicate with them directly at the restaurant level. We have evaluation tools, such as Mindshare, to get immediate feedback on their Bennigan's experience. We also use social media and get direct feedback from Yelp. This helps with menu ideation or when we are looking to set up a new location. Our supplier partners give us the ins and outs of the business, and we also listen closely to our franchisees. My team is very deep in experience and meets frequently to come up with different ideas. If you're not reinventing yourself frequently, then you will see your market share decline.
2. Has there ever been an instance where another industry has influenced an innovation at Bennigan's?
It's not so much a specific instance, but when I see a guy like Steve Jobs build Apple by creating a perception, by having a focus and satisfying his customers, his retail practices are very applicable for us. It's a great lesson on how to merchandise, present and provide a value in addition to a legendary experience. A lot of dated brands become extinct because they didn't learn to respect their customers enough to reinvent their value proposition.
3. What makes an innovative culture? How do you create a culture of innovation?
When you are surrounded by folks that care so much about your brand and display that passion by putting in the work, you end up with a phenomenal team. We don't want Bennigan's to be everything to everyone; we want to keep rewarding, and respecting our guests by keeping our environment fresh. We even go so far as to personally select the Bennigan's music because it helps with the atmosphere and creates the right vibe. Brand appropriate music creates the correct tonality and thus builds an emotional connection between your brand and consumer, and that's critical to us.
4. Looking to the future, how will Bennigan's continue to be a leader in innovation?
Our collective mission is to deliver a Legendary brand experience, to every guest, every meal and everyday. If someone doesn't get our genetic code, it's okay, but they just can't work for the Bennigan's brand. We want to build an emotional connection and differentiate ourselves from all the competition. We have an acronym that we use to describe our extraordinary level of service; ABCD (Above and Beyond the Call of Duty), and we follow this code of service flawlessly. Our guests want great food, innovative drinks and good service, and that's exactly what we'll continue to offer.