Simplifying Complex Solutions (INTERVIEW)
Paolo Pirjanian, CTO at iRobot Corporation
Related Trend Reports
Art & Design
,
Design
,
Fashion
,
Gadgets
,
Health
,
Life
,
Lifestyle
,
Marketing
,
Photography
,
Retail
,
Robots
,
Tech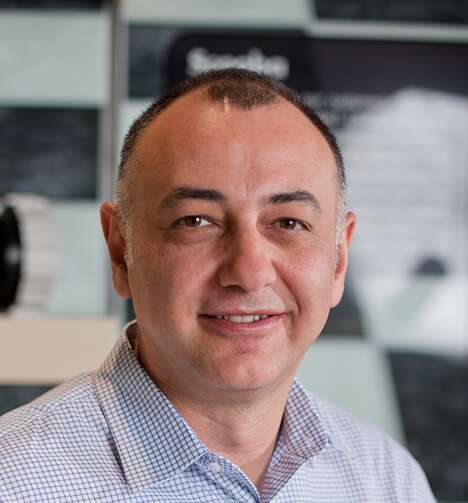 Chief Technology Officer Paolo Pirjanian of iRobot Corporation constantly has his eye on the next innovation that's buzzing around the industry, whether it relates to smartphones or automobiles. iRobot – makers of the famous Roomba and various other robotic devices for defense, public safety, hospital and enterprise applications – has seen several triumphs over the past decade and is constantly working to deliver the very best possible experience for consumers and beyond. Pirjanian's insatiable innovation drive keeps himself and the team pushing ever forward towards their next triumph.
7 Questions with Paolo Pirjanian:
1. How does your team generate new ideas?
The process usually begins with figuring out what the problem is that we're trying to solve and then posing that question to the team at large. From here, we'll gauge the response from the crew, think of a solution and then see if we can move forward with a concept. We'll begin rapid prototyping to see if the answer that we come up with is feasible to do on a larger scale. If we see something that has true potential, we'll put a number of resources into it, ranging from capital to talent, to see if it can make the long haul. Once the product roadmap is approved and gets finalized, we enter the next phases to continue moving the process forward.
2. Do you have specific rituals for re-setting your team to be creative?
That depends on the stage. Inspiring your team with the mission of solving really hard problems that exist in the world and to see the results is one of the most powerful ways to inspire creativity. We pride ourselves on the level of visibility that exists within our organization. If someone has a problem with something that we are doing, I encourage him or her to speak with me openly. Then we can lay everything out to find the best resolution possible.
3. How do you identify trends? What resources does your team use to spot trends and consumer insights?
At the product or solutions level, we are not so much trend followers as trendsetters. We have worked against the odds to create products that work. The trends are constantly changing with regard to robotics right now, and it makes for an exciting time in the industry. With so many startups popping up, there's lots of investing going on right now at the ground level, which is helping to bolster our own work.
4. What is the biggest challenge you face when innovating?
In my experience, the ultimate challenge in innovating is to turn the innovation into a successful business. You can spend a lot of time in the lab to create something that's really innovative and exciting, but it's not until the technology gets out there into society and proves beneficial that it becomes a reality. Moreover, it's about creating enough value for the cost of the technology. For example, a product that costs $10,000 will only benefit a small segment of the market, but something that costs $100 is highly accessible, which in itself can prove to be truly exciting. Creating new technologies and having an impact on the way society operates is something that continually inspires the team and I.
5. Have you identified any gaps in your innovation process that you're looking to improve on?
There's always room for improvement. One of the things that we need to keep improving on is actually embracing this idea of innovation. It's interesting to create and test something in a lab, but if people don't embrace our product, then it's all for not. We look to our team to think on a macro level, and people get a lot of satisfaction from the kind of work they're doing. Once they see the product go from the lab to the market, there's an understanding and appreciation that comes about. Something else we're always working on is identifying gaps in the team with regard to everyone embracing the technology and the idea.
6. Has there ever been an instance where another industry has influenced an innovation at your company?
13 or 14 years ago after decades of research, using highly sophisticated technologies, we started to create mapping software that could allow a robot to chart a path from point A to point B. We needed to get this technology down to a feasible level, and that meant relying on camera technology and improvements in computation. The intersection between the two means a robot that can navigate through its environment with ease.
Camera technology becoming more affordable to work with is thanks in part to the smartphone industry and how it helped to put this hardware into every device on the market. Accelerometer technology is also a major leap forward that we've adapted into the process because it opens up 3D perception ability, which is very important for robot navigation. Also, we're always keeping our sights on the automotive industry to track what's going on with navigation efforts there to better understand ways to improve on either side of the equation.
7. Looking to the future, how is iRobot going to be a leader in innovation?
We feel that the robotics industry has really grown up. We feel more sophisticated about what we're doing. Influencing the next wave of robotics is really where we're looking to lead. Autonomous navigation is a core area of development. We know how to get from one place to another, but being able to bring something along for the ride is exceptional. Spatial manipulation is another exciting area of innovation that we're spearheading and definitely something we're going to lead with in the future.