The Importance of Innovation in Outdoor Advertising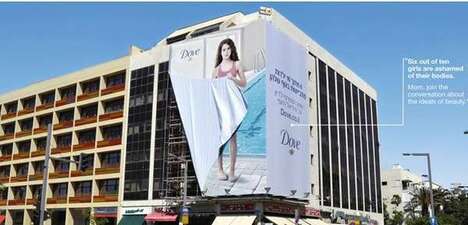 Outdoor advertising, while a more traditional form of publicity, can be an incredibly effective means of marketing a brand's message. There are several factors that go into making one of these campaigns successful, and innovation is the ultimate goal.
Make use of QR code technology.
QR code technology is an increasingly accessible approach to marketing that can transform an outdoor advertisement from stagnant to spectacular. This technology is great in terms of driving action from those who see the advertisement, and serves to make your company look more modern and in touch with technology trends. A great example of this approach is the promotion of a
Lupe Fiasco album
. The marketing team behind this campaign projected a QR code onto a building, and when scanned, prompted viewers to a page where they could purchase a pre-order of the album.
Ensure that it's interactive.
Similar to the appeal of QR codes, it's important that, when possible, outdoor advertisements be interactive and engaging. Though QR codes are great at facilitating this, it's not the only way that it can be approached. A very successful campaign was run by the National Center for Domestic Violence that employed much more elementary technology. Using just text messages, those passing the
advertisement
could stop a man shown to be abusing his wife. Interactive advertising is an effective way to leave an impression on an audience, and when unique enough, can receive widespread coverage.
Make it striking.
Creating a visually striking campaign may seem fairly straightforward, but given how many outdoor advertisements are out there, it can be tricky to stand out. Minimalism has worked as a surprisingly effective approach for many brands, and catches the eye by undermining what a passerby might expect from an outdoor advertisement. Other remarkably eye-catching outdoor advertisements take advantage of their settings, like a
Dove campaign
that used part of the ad to look like a towel.
Creating a captivating, creative outdoor ad can be an investment, but when executed correctly, can be very worthwhile. For more information on how brands are staying ahead in advertising, check out Trend Hunter's
Marketing Trend Report
.