How Organic Social Media Marketing Can Benefit a Brand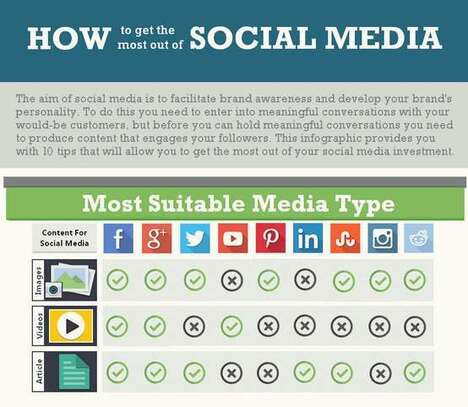 With strong consistency, many believe that when it comes to disseminating a campaign regarding a product, service or new content through social networking that constantly posting over and over will provide the best results. However, the concept of organic social media marketing – similar in nature to organic SEO – can help to benefit a brand in a variety of different ways that might not have been considered prior.
Marketing requires exposure, which can be gained by creating social network accounts that are appropriately designed with your brand in mind. By engraining the kind of content that your brand is sharing, it can become more searchable in the grand scheme. Instead of having would-be consumers visiting on their terms, organic social media marketing can help bring the initiative to them. A respected brand in the social media game can yield higher placement in the search engine realm, which in turn could direct a seemingly endless number of customers to your brand's doorstep.
Organic social media marketing requires an avid interest and commitment to consistency because this is a quality that is amongst the most important to consumers and search engines alike. Taking the time to research the kind of content associated with your brand and posting accordingly could direct far more followers to the page than traditional marketing alone. It relates back to the word organic as a whole; it doesn't require manufactured marketing or extensive resources, but rather a keen attention that could yield immensely positive results in the long-term.
Taking the time to track the trends is a necessary component for any brand and Trend Hunter's
Social Media Trend Report
can deliver a multitude of palpable information that can inform a team to help foster innovation.