Why a Strong Online Retail Strategy is a Must for Today and Tomorrow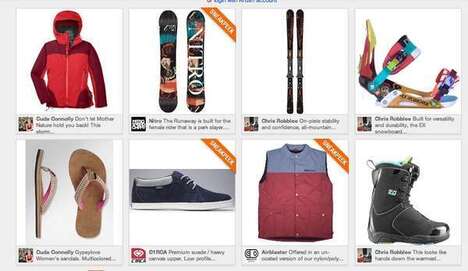 Developing an online retail strategy that can adapt with the times is an essential component to keeping a competitive edge in the consistently growing e-tail market. According to Forrester Research incorporated, the amount of revenue generated from online retail is going to continue rising to a whopping $370 billion in 2017, which is an additional $139 billion more than what was recorded in the 2012 calendar year. As such, businesses and brands currently online or setting to move online need to accommodate retail strategies to a market that is going to continue gaining significant market share.
There are several ways that brands and businesses are helping to sharpen their competitive edge that puts an even stronger focus on the customer than ever before. This is covered in Trend Hunter's PRO Trend
Inclusive Retail
, where platforms such as Krush take precendent.
Krush
is an online forum that puts site visitors in the design seat by allowing them to control which products will be manufactured depending on the level of feedback. Any brand can put its products on the site and instantly start gaining crowdsourced feedback that will let it know what's most popular, what needs to be improved and other effective means to deliver the product.
The consistently evolving retail world is of main focus within Trend Hunter's
Retail Trend Report
that keeps up with the ever-accelerating retail world. The Report can help detail some of the latest cutting-edge trends that are making waves in the world of retail, which can help to incite innovation when it comes to creating a great online retail strategy that can allow a brand to stay up-to-the-moment with everything from market changes, technological advancements and the discerning customer.