Appealing to Digital Consumers: Online Presence Management Tips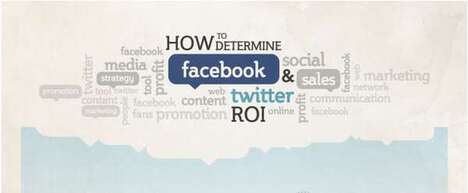 Keeping up with the changing consumer market is difficult, but moving forward with strong online presence management will ensure that access to information stays clear, concise and up-to-date. With corporate websites aside, business social media presence are essential for keeping consumers informed on new product developments and in-the-know with what consumers are saying. However, a social media account that is neglected will ultimately lead to followers losing interest and eventually not visiting all together.
As seen in Trend Hunter's PRO Trend Adaptive e-Tail, curating the customer experience by staying consistent is crucial to making sure that shoppers aren't only getting a quality product, but are buying it in a respect that ensures they will be a life-long client. Moreover, it's important to note that while a great customer experience might lead to a few referrals, a bad experience will spread significantly faster, especially on social networking sites.
Switching gears slightly, there is the practice of hyper targeting, which utilizes the power of social media information to pinpoint just who would be interested in a particular product or service. Subsequently, the user will undoubtedly scan corporate Facebook and Twitter accounts to make the final decision whether or not a product is indeed to their liking; this will begin a chain reaction of 'likings' or 'followings' that will allow a company to contact the customer with new products and developments in the future.
Trend Hunter's
Marketing Trend Report
details vital information about effective online presence strategies and discusses the implications of various social media marketing tactics.