Using Visual Imagery to Enhance Online Brand Engagement
Related Trend Reports
Branding
,
Business
,
Computers
,
Interactive
,
Internet
,
Lifestyle
,
Marketing
,
Mobile
,
Photography
,
Social Media
,
Tech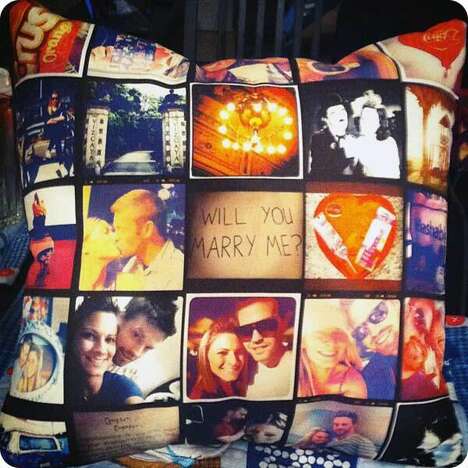 Online brand engagement strategists can learn a significant amount from the recent purchase of Instagram by Facebook for a not-so-small $1 billion dollars. This purchase signals the need for visuals, as consumers are becoming more and more programmed to respond to image-based networks. From Facebook to YouTube, the social media landscape has transformed how people interact with online content, and more specifically, a brand.
The shift from visuals seen in magazines and TV to the Internet has increased drastically over the past decade, as more online interfaces have become image-based over text. Moreover, the speed at which consumers interact with this content has increased. With over 48 hours of video uploaded per minute, individuals have unlimited access to stimuli instead of waiting for their next favorite magazine issue to hit the stands. This leads to a large base of young consumers who are hungry for visuals in an already graphic world.
Instead of shying away from this demand, online brand engagement strategists can learn from the multitude of platforms already using these methods. At Trend Hunter, we have identified how
Virtual Collaging
has become a successful way to capture attention, and also help brands develop a more emotional connection with buyers.
Take the luxe Italian fashion label Moschino for example. To increase its brand presence, the company developed the 'Pic Me' app, an online sharing application that allows consumers to surround their individual Facebook photos with various branded Moschino frames. These photos were then uploaded to the Moschino site, along with any personalized messages the owners wished to send. Breaking the boundaries of language, this interactive and highly visual campaign allowed Moschino to increase brand awareness, and drive traffic to its homepage.
Trend Hunter has found other ways innovative online brand engagement strategists have harnessed this need for visuals, as found in our PRO trends
Instagramovation
and
Photovertising
. These two points of data demonstrate how companies have used the popularity of image-based social media sites such as Facebook and Instagram, and incorporated certain features into product launches, campaigns and development tactics.
By focusing more on visuals over text, brands can keep up with the fast-moving online world and appeal to consumers' need to be graphically stimulated before clicking to read the fine print. This shift is changing the way individuals interact with a brand, and consequently how brands reach their audience.