Evolving Office Product Design to Be Adaptive for the Modern Worker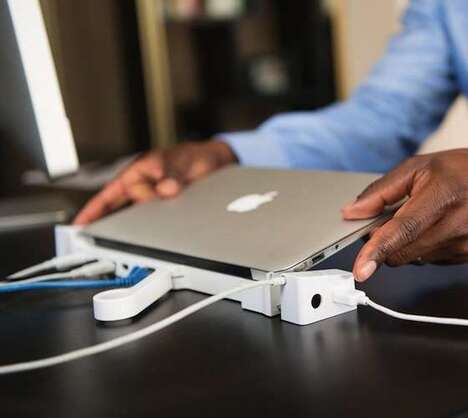 Gone are the days when employees were required to complete tasks within the confines of a workplace environment because the rise of dot coms and satellite workers has eliminated the need, which in turn has altered the requirements of office product design. A product designed specifically for an office employee has begun to evolve in a variety of ways that makes it not only adaptive to different working environments, but also for various tasks.
Dealing directly with the employee that works out of their home, Trend Hunter's PRO Trend
Haute Home Office
pinpoints a handful of brands that are making scaled down versions of larger products or ones geared specifically towards the home office inhabitant. This relatively new demographic of workers that do all of their work from home require tools that will help get the job done at home, but also outside of it should the need to venture out come about.
Although not technically part of the office product design category – but still noteworthy – the advent of electronic productivity tools such as the
Mailbox app
help to extend workplace hours outside of the home or office. The app is manipulated through a series of simple gestures that cuts the time necessary for mail checking and response in half. In turn, it's this kind of product design that's garnering attention and selling units – physical or digital – to the modern worker. Recognizing the needs of this demographic, tailoring products to them and marketing them accordingly can help identify your brand as one moving forward with progress.
Tracking the changes within the market to effectively deliver a solution to a problem requires insight and Trend Hunter's
Lifestyle Trend Report
can help offer industry leading content that's designed to inform innovative brands.