Connecting with the Eco Consumer by Using Natural Design Concepts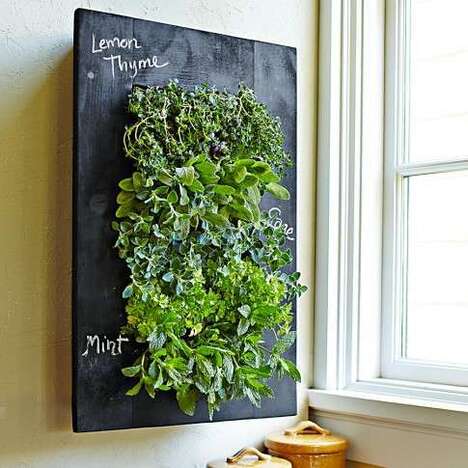 The modern consumer is making more of a consorted effort than ever before to live a more eco-conscious lifestyle, which is why natural design concepts are taking precedent as a way to connect customers with brands. There are a variety of ways that brands are going about the process by creating products that are full fledged focused on a natural ethos or boasting the eco benefits that are built-in to tried and true products, but what's important to note it is the positive results that are coming about in either scenario.
Within Trend Hunter's PRO Trend
Niche Vegetarianism
, there are a variety of product examples that range from ordinary to extraordinary, but the defining factor is the kind of consumer they are directed at. Sophisticated, concerned and – above all – open-minded are just a few of the characteristics they play upon, so identifying the key components that can make your brand stand out amidst the competition can breed positive results.
When it comes to natural design concepts, it's almost like getting back to basics, but the disconnection between the consumer and the natural world can make the experience as a whole seem rather fresh and new. As such, brands are turning to the natural as a selling point that correlates with a consumer's need for organic products, living and everything in between. This is touched upon within Trend Hunter's PRO Trend
Self-Sustained Green
, which identifies key innovations that brands have been able to explore with positive results. By blending a natural ethos with a modern lifestyle, consumers recognize more consciously the choices they make and thus think more critically about which items to live with.
The idea behind natural design concepts isn't new, but has remained relatively dormant for a long time, which can leave a brand unsure what's happening in the modern market. Trend Hunter's
Eco Trend Report
details the freshest ideas that are leading the industry to help identify where innovative opportunities could exist for your brand.