The Appeal of Multi-Purpose Design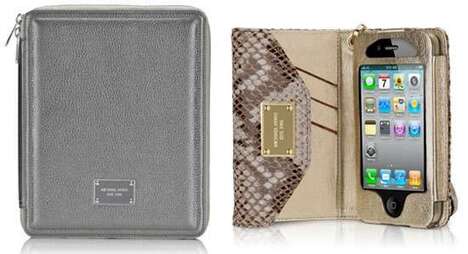 An effective way to prolong and broaden the appeal of products, multi-purpose design is an approach taken by more and more innovative companies.
The appeal of multi-purpose products is that they serve more than one purposes, offering even more value to consumers. The
Limbo Transformable Smartphone
, for example, is a wrist-worn device that offers the convenience of a watch with the technological capabilities of a smartphone. Convenience of use can often be a wortwhile feature to incporporate into such products, and make them all the more appealing
The furniture industry is an area that has truly taken multi-functional design seriously. This kind of work goes beyond futons, however. The
Saba Italia Settanta collection
, for example, has a classic design, but is built for those looking for more flexibility in their furniture. Featuring sturdy, large pillows that can be used to extend pieces and stand alone, this set allows consumers to dictate what other uses the product will be adopted for.
Many companies, recognizing that phone cases are about as popular as phones themselves, have seized the opportunity to shell out designs that do more than just protect a consumer's beloved tech products. The
iWallet
, for instance, holds important cards. Companies like
Michael Kors
, on the other hand, decided to create purposes specifically to encase a phone seamlessly.
The lesson here is to be on the lookout for ways to add another function to an existing product. As demonstrated by these brands, adding functionality shows innovation, and gives consumers a reason to choose your brand over others. To gain more insights into how top brands are keeping ahead, be sure to check out Trend Hunter's
Design Trend Report
.