4 Common Mobile Marketing Mistakes and How to Avoid Them
Related Trend Reports
Business
,
Credit Crunch
,
Food
,
Gadgets
,
Health
,
Interactive
,
Lifestyle
,
Marketing
,
Mobile
,
Retail
,
Social Media
,
Tech
,
Travel
,
World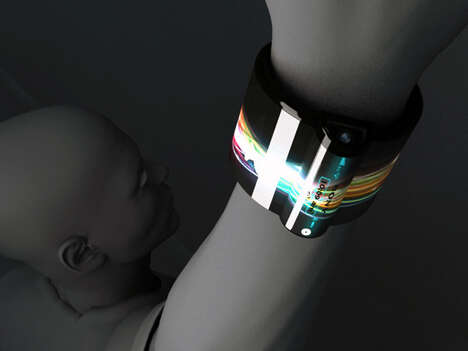 Mobile marketing campaigns will comprise 15.2 percent of global online advertising spending by the year 2016, according to a report by Berg Insight, but brands who are quick to jump on the trend may be making a series of mobile marketing mistakes that have the potential to dramatically affect campaign performance. Here are the mistakes and how you can avoid them:
1)
Not Optimizing the Mobile Interface
. A mobile campaign that isn't user-friendly will make mobile consumers lose interest fast. Lengthy page-loading times on a mobile website will inevitably decrease consumer satisfaction, and a mobile site that has non-mobile content -- for example, extensive text, small font, large graphics -- will do the same. Too many images and graphics, in particular, will clog up space and take longer times to load. Further, because the attention spans of mobile users are shorter, brands must be careful to use short, simple and direct language in marketing messages and minimize complexity where possible.
2)
Offering Worthless Mobile Content
. Going mobile doesn't mean supplanting your non-mobile content into the mobile sphere and hoping for the best. One of the biggest mistakes a brand can make in its mobile strategy is not providing something new and interesting in its mobile app or mobile website that engages consumers enough to use it. For example, a QR code that takes users back to a brand's normal website doesn't give the consumer added value for scanning the code in the first place and will result in the user feeling disappointed. Ensure your mobile strategy offers people something new, unique and different from your main marketing material, whether it's a call to action -- for example, "Reply to this text message" -- in exchange for a reward, a mobile-friendly way to shop, or a fun, interactive game.
3)
Failing to Take Advantage of Location-Based Services
. A mobile campaign has a distinct advantage when it comes to marketing to on-the-go consumers: it enables you to target people who are in specific places. Use geo-tagging apps and social media like Foursquare in your mobile campaign to reward users for their check-ins. What's more, people often use their mobile devices to search for deals and discounts while shopping; turn mobile searches into actual purchases by giving consumers incentive to buy when they're at or near your store.
4)
Not Promoting the Mobile Campaign
. Often, once a mobile app, website or campaign has been completed, brands put minimal effort in actually marketing it. Not having an ongoing plan on how to get consumers to use your mobile app or visit your mobile site means wasted resources and a wasted marketing channel! For a mobile app, especially, consumers are not likely to notice a new app out of the more than 500,000 (and climbing) already available for download. As writer John Arnold of Entrepreneur advises, your brand should "remind your customers to use your app regularly, and you should plan to advertise any updates and new features you release. Create awareness around your mobile campaign by advertising and promoting it through your brand's other marketing avenues, such as on your main website or through your brand's Facebook page.
Brands are pouring money into the development of mobile campaigns, but these common mobile marketing mistakes are costing them a lot more in wasted effort and missed revenue opportunity. Find out more about the mobile marketing industry by downloading our
Marketing Trend Report
and
Mobile Trend Report
.