Focusing on Positive Energy
Mike Mirkil, VP of Marketing, The Habit Burger Grill
Related Trend Reports
Art & Design
,
Branding
,
Business
,
Charity
,
Credit Crunch
,
Food
,
Health
,
Internet
,
Kitchen
,
Lifestyle
,
Luxury
,
Publicity Stunts
,
Retail
,
Social Business
,
Ultra Luxury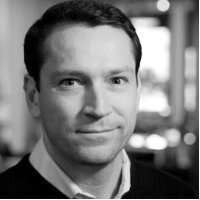 Providing its customers with great tasting, affordable burgers with incredible ingredients are what have made The Habit Burger Grill a fan favorite. With their attention to detail, and allowing their customers to customize their food, it's no wonder that this company has had exponential growth over the last four years. Mike Mirkil, the Vice President of Marketing, attributes their success to their cohesive teamwork, as well as providing the best possible food to their consumers. With their dedication to great food and fantastic customer experience, The Habit Burger Grill will continue to grow into a restaurant powerhouse.
4 Questions with Mike Mirkil
1. How does your team generate new ideas?
For a while, I was the only person in marketing, so our executive team would come up with new ideas. We are a good team in the sense that we are all capable in our own fields and disciplines, so when we would come together, we bring those perspectives to the table. Ideas will literally come from all over. I always look at what other brands are doing, and social media is an important way for us to connect with our customer. We don't look for ideas that are going to be fun and unique just for the sake of doing them. A big idea needs to positively impact our business and enhance the customer experience. We are always paying attention to the marketplace.
2. How do you identify trends? What resources does your team use to spot trends and consumer insights?
I think there are a few different ways of doing it. Looking at secondary data (or restaurant websites), attending some of the national restaurant shows, or networking at marketing seminars. When it comes to us personally, we do a lot of social listening. I read every Yelp review our customers write. If we see that people are asking for something, we have a direct link to their comments.
3. What makes an innovative culture? How do you create a culture of innovation?
What we really do to help foster innovation is focus on positive energy. Positivity breeds positivity, and that ultimately allows for innovation. We want people to work together and to support each other. As a team, we're all working towards the same goal, and being positive and working as a unit allows us to come up with the most creative ideas.
4. Looking to the future, how will The Habit Burger Grill continue to be a leader in innovation?
I think we will be innovative by being open-minded. We are an organization that is constantly growing, and that growth keeps you on your toes. What worked last year may not work this year. We're not afraid to try new things; if we fail that's fine, but we need to fail small and learn from it. We're going to embrace innovation because we still think/act like a small company, but on a larger scale.