Street Savvy Innovation
Mike Lowe, VP Helmet Technology Center, Easton Bell Sports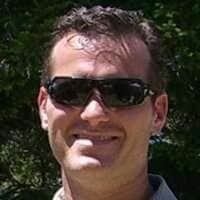 Mike Lowe has worked for Easton Bell Sports for twenty years. Mike currently runs the product creation team and is particularly involved with areas of motorcycling -- dirt and street. Easton Bell Sports makes sports equipment and clothing under the brands Bell Sports, Blackburn, Easton, Giro, and Riddell. Its parent company is Fenway Partners.
Four questions with Mike Lowe:

How does your team generate new ideas?
We are the biggest helmet company in the world. We sell 11 million helmets a year -- football biking lacrosse, etc. We're trying to look for the right product for the consumer. We're not short of ideas, it's just a matter of focusing on them.
How do you identify trends? What resources does your team use to spot trends and consumer insights?
We go to trade shows, sales meetings, collaborative environments, and partnerships; typically anything relevant coming through our space and we're there. Whatever sport it is, we're all users of it. We're doing a ton of testing on products daily and are really passionate about it.
What is the biggest challenge you face when innovating?
Calling the projects down and getting them down and sorting out the big ideas. there are a lot of them that are seductive. we have to balance between projects.

Looking to the future, how is Easton Bell Sports going to be a leader in innovation?
We're a helmet company and we need to be more aggressive with understanding energy to the head. There is a lot of concussion stuff out there, including what causes concussions. The bottom line is we're not going to wait until everyone figures out the root cause of it first. Reducing energy to the head is important and we're doing a lot of protyping to understand this better.