Identifying & Addressing Consumer Pain Points (INTERVIEW)
Mike Katz, VP of Acquisition, T-Mobile
Related Trend Reports
Computers
,
Fashion
,
Gadgets
,
Health
,
Interactive
,
Internet
,
Lifestyle
,
Luxury
,
Marketing
,
Mobile
,
Pop Culture
,
Retail
,
Tech
,
Watches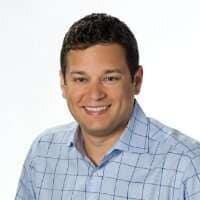 In 2011, T-Mobile was almost purchased by a competitor. During the months leading up to the proposed acquisition, T-Mobile was at a standstill as a company. Eventually, the purchase was blocked by the U.S. Government and those at T-Mobile were tasked with re-imagining the company's future and getting the wheels turning. According to Mike Katz, Vice President, Brand, Acquisition and Channel Marketing, T-Mobile started by listening to its customers and identifying key pain points within the cellular carrier market. After engaging with customers at a store level, T-Mobile worked for a year and a half on what would become the "Un-Carrier" strategy; it involved simple, unlimited plans without contracts.
Three Questions with Mike Katz

1. How did T-Mobile come up with the Un-Carrier strategy?
The Un-carrier strategy came about last year after we identified a need to re-position our brand so that we could stand for something unique to customers. Also around this time, we had a change in our management team who, through their own personal experience and observations, knew that the way wireless was done in our industry was wrong for customers and only served the needs of the large, utility company-like incumbents. We saw an opportunity to clearly differentiate T-Mobile from those other wireless competitors by serving as more of a customer advocate. Achieving that would mean having a better understanding of what customers cared most about and what their wireless "pain points" were. We conducted a variety of research, from speaking to customers on our own to conducting independent research to hiring strategic third party partners. From this research, we assembled a list of customer-specific pain points and set out to address them one-by-one: binding contracts, confusing rate plans and bills, high device prices, device upgrade restrictions. We've been tackling all of those issues since announcing the first of our "Un-carrier" moves in March, and customers have responded favorably.
2. How does your team generate new ideas?
We talk to customers. The best products come from understanding the customer and what drives and motivates people. With the moves we brought to market this year, all of them came from understanding the passion points and pain points about the industry and having a customer first approach to product development. We have a lot of offsite meetings internally and that's great. The most important thing we do is go out and spend time in our stores to watch interactions between the front line team and our customers. You can try and do product innovation from the inside of your office, up in the ivory tower, but you'll get all these ideas that are uninteresting for customers and difficult to sell because they are hard to communicate to people. On the other end, you can go down to where people interact with our brand and our sales reps; that's where the best ideas come from. It helps generate ideas, but it also helps when we have ideas and we can spend time talking to customers and getting feedback. It's real time feedback, which is important because we can do focus groups, but actually being in the store makes it natural and organic.
3. What's the biggest challenge you face when innovating?
The biggest challenge is there's a lot of pain points to solve. This has been an industry filled with a lot of pain. If you look at satisfaction scores, cellular carriers rank near airlines, which is not a great place to be. How and which pain points to focus on is a challenge. We did a good job in these rounds. We aimed at contracts and simple choice plans with unlimited calling. There's still a lot more though. A big part of our positioning is simplicity, and as we look at other areas to focus on, you don't want to have too may things at once. It's complex internally, but it also becomes complex for customers. So we focus on the most impactful to customers.