Evoking Unmatched Experiences
Melissa Leshem, Senior Marketing Manager, INK Entertainment
Related Trend Reports
Art & Design
,
Business
,
Design
,
Gadgets
,
Hip Fashion
,
Interactive
,
Internet
,
Marketing
,
Multimedia
,
Pop Culture
,
Retail
,
Social Media
,
Tech
,
Viral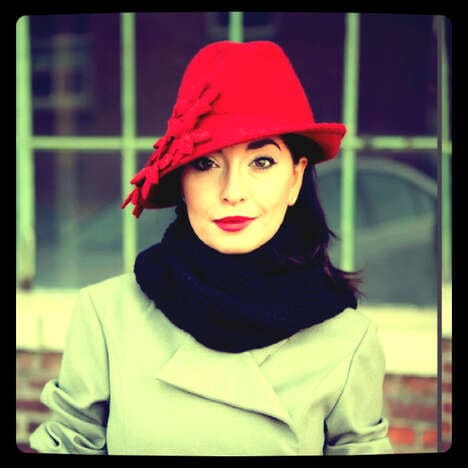 INK Entertainment is a hospitality and entertainment company based out of Toronto, Canada. Koolhaus Entertainment Complex, Guvernment and Dragonfly Nightclub are only a few of the clubs INK Entertainment owns and runs. Ink Entertainment also hosts Canada's biggest Electronic Music Festival, Veld, which is putting Toronto on the EDM music map.
A valuable member of the INK Entertainment team is Melissa Leshem, who is the Senior Marketing Manger and in charge of New Business Development at INK. For six years now, she has been working with music festivals, marketing, restaurants, brand launches, and developing concepts. She helps drive innovation in the company, and uses her passion for art and culture to help inspire new projects and events.
5 Questions with Melissa Leshem
1. How does your team generate new ideas?
Being in the hospitality and entertainment industry, INK is tasked with creating social environments, that ultimately, shape a city's vibe, and culture. Restaurants, nightclubs, food, beverage, and music are arenas that are largely fueled by trends, and what's current. Being too dependent on trends, though, also limits the success of longevity, and stifles progressive thinking. It's not enough to be just on trend, we need to both anticipate what the next one could be, and often create our own.
Generating new ideas is a combination of inspiration through a variety of outlets, and understanding what the market needs. There is a beautiful harmony in fusing art and commerce, lifestyle and culture. It's about listening to the beat of our city, and the influences of other thriving metropolises, to deliver an exciting concept.

2. Do you have specific rituals for re-setting your team to be creative?
Essentially, we are hot bed for imagining and exchanging ideas, and in truth, there are no bad ideas. We look to many different mediums and industries to provoke our ideation process. We examine different parts of the world, different trends and tastes, and unite all our departments; talent procurement, digital marketing, public relations, and social media. Then we develop concepts, and brands that engage the market, and our audience, with a 360 degree dynamic approach. We are a large company, with a small team at a head office who all contribute individual strengths. [It's] much like being around a loud, but intimate family dinner table.
3. Has there ever been an instance where another industry has influence an innovation at your company?
Of course. Everything from the pages of Vogue, to Warhol art pieces, to new styles of sound. EDM music was never as prevalent 15 years ago as it is today. It has come from underground forums to the mainstream. We are always asking: where is music going next? A perfect example of this is our annual 80K person EDM music festival, VELD, the biggest in Canada. We are also heavily influenced by lifestyle, design, architecture, and we enjoy harnessing all creative pursuits. It makes for a creative business, and product. It's all about working with things that inspire you, and constantly improving on that.
4. What makes an innovative culture? How do you create a culture of innovation?
It sounds cliché, but a commitment to always thinking out of the box is an incredibly significant mandate. Innovation stems from the ability to constantly keep your audience on their toes, and wanting more. Creating brands, spaces, menus and atmospheres that evoke unmatched experiences is key. INK is a culture, an authority in lifestyle and entertainment, a pulse in our city. Our audiences inspire us to keep innovating, just as they are citizens of the culture we aim to provide.
5. Looking to the future, how is Ink Entertainment going to be a leader in innovation?
Growth. We are always looking to outdo our last victory, and growth is just a part of that. Whether it be national expansion, like our Parisian bistro - La Société in Montreal, or our soon to be launched modern saloon concept in Calgary, expansion is the organic next step. We are also taking our expansion pursuits international. Its a big world out there, we have big ideas, and we can't wait to share them.