Self-Defining Innovative Cultures (INTERVIEW)
Marty Hogan, Divisional VP of Marketing, Walgreens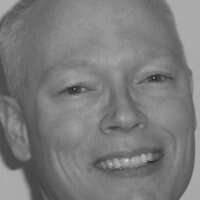 Since 1901, Walgreens has been the go-to store for all of your needs. Originally a drug store, it now functions as the perfect place to pick up anything from beauty items, to household products. Marty Hogan, the Divisional Vice President of Marketing came to Walgreens just over a year ago. Prior to Walgreens, he worked in innovation for competing companies, and a mid-size strategy and innovation consultancy, and he has brought his vast experience to the work he currently does.
4 Questions with Marty Hogan
1.How does your team generate new ideas?
Generating the actual idea isn't the hard part. We are fortunate enough to have a very creative and collaborative organization, and that allows us to generate new ideas from the start. Also, we're set up to collaborate well with merchants, operators, and suppliers. I like to use the saying, "It takes more than one stick to light a fire." Our teams are the sticks that ultimately come together to make the fire, and the fire is the idea, which can get quite big at times.
2.Have you identified any gaps in your innovation process that you are looking to improve on?
The biggest gap for us, and others, I'm sure, is resources. It takes the focus of a champion to prioritize and create new ideas, and with retail, it's a team sport, and that takes even more time. Marketers, merchants, suppliers and operators all have to come together in order to "create great." Prioritizing to make time for that collaboration is both the challenge and the opportunity.
3.What makes an innovative culture? How do you create a culture of innovation?
I'm more focused on measuring output than measuring the culture itself. That said, I believe our culture is in many ways self-defining, and that it has historically been a key driver of consumer-relevant innovations. In my view, the innovation markers that I find encouraging and developing in our culture are: a consumer-centric view of the world, openness to new ideas, a spirit of collaboration which we actively refer to as "Be One" at Walgreens, time, resources and the ability to test and activate innovation.
4.Looking to the future, how is Walgreens going to be a leader in innovation?
We have a lot of great things coming through our own processes as well as the combined efforts currently underway with Alliance Boots. These relationships really touch on a broad range of both optimization and innovation opportunities. I believe that these will yield terrific value for both our customers and shareholders alike.