Subtle Appeal: Marketing to the Elderly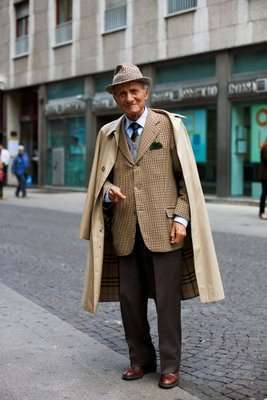 With a population of aging boomers, marketing to the elderly will become much more pivotal to successful business initiatives. Businesses must move towards marketing strategies that subtly appeal to an aging demographic whilst appealing to a new age of elderly consumers.
The Japanese market serves as a model of what is to come to Western business as its population is rapidly aging. The Economist magazine has delved into this relationship stating that: "Japan is greying fast: already a fifth of its people are over 65. And the 'silver generation' has gold to spare." With news that this playing field is booming with profit potential, it is quintessential to draw inspiration from Japanese marketers to create strategy that works. Japanese initiatives provide insight on how to best serve and appeal to an elderly demographic.
Incorporating a facet of relateability appeals to aging individuals. The effectiveness of relateability is showcased in various campaigns and online phenomenons. For instance, the rise of geriatric models has dominated the advertising world as of late. Campaigns that glorify seniors have been seen in the worlds of fashion, technology and health. These marketing initiatives glamorize maturity so as to create an image of an individualized lifestyle that is not affected by age. For instance, the
Fall 2012 Lanvin Ad Campaign
was a show of broken frontiers and the changing market as the campaign starred mature models to showcase the lavish collection.
The idea is to appeal to the mature audience without delving into ageism or making implications of age an obvious facet of a campaign. Subtlety is key when attempting to appeal to the elderly. There is movement towards a belief that age does not create limitations to lifestyle. That very ideal is key to tapping the elderly market: catering to an aging demographic by providing comfort, independence and most importantly, the added merit that aging is no longer a limitation.
Trend Hunter's Marketing Trend Report
aids in forecasting this market demographic.