Three Essential Tips for Marketing Sustainable Products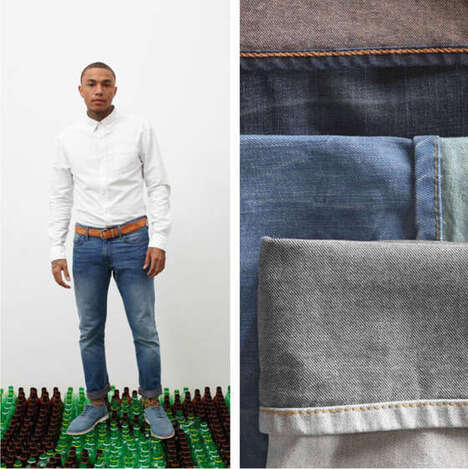 In the 21st century, products that don't cause detrimental harm to the environment through waste reduction or by eliminating the need for carbon fuel are a mainstay, but marketing sustainable products with tact is essential for ensuring success from the business and consumer standpoint. As such, there are three ways in which a brand can effectively convey an eco-friendly product to the consumer without coming across too harsh or foreign:
1. Highlight What's Familiar:
A sustainable product is a fantastic way to help reduce one's carbon footprint, but if it's too far from the original product that it is the alternative to, it can go over a customer's head.
Levi's Waste Less Jeans
are made from recycled bottles and stand as a perfect alternative to traditional cotton garments. Instead of offering an entirely different line of styles, Levi's marketed the line in a way that highlighted the fact that the most popular fits would be available in the sustainable line. As such, it emphasized that customers could have the best of the brand without excessive waste.
2. Be Clear and Concise:
Eco-friendly products often use sophisticated, modern techniques that bring with them a lot of scientific jargon that wouldn't usually be understood by the average person.
EyeJot
is an app for smartphones that eliminates paper business cards by making the exchange of information much easier through modern solutions like QR codes and Internet connectivity. The company doesn't go into dense detail with the app, but rather highlights that it's the best way to eliminate pieces of paper and stay in the client's line of reference; clear, concise and effective.
3. Don't Be Too Forceful:
When it comes to sustainability, many companies can make the error of becoming too forceful when a product goes to market by making exaggerated claims about the benefits. Brooklyn-based company
KaLLio
makes clothing for kids out of fabric scraps that are discarded by makers of adult clothing. Instead of preaching, the company simply conveys that their product is fashionable while making use of an otherwise useless piece of material, which increases the genuine factor and enhances the down-to-earth mentality of the company.
For more information on eco-friendly products, check out Trend Hunter's
Eco Trend Report
, which comes loaded with the latest trends at play within the sustainability market.