Combining Industry Domains to Generate Ideas
Ren Ng, Founder and Executive Chairman of Lytro Inc.
Related Trend Reports
Art & Design
,
Bizarre
,
Computers
,
Credit Crunch
,
Design
,
Gadgets
,
Lifestyle
,
Luxury
,
Mobile
,
Multimedia
,
Photography
,
Pop Culture
,
Social Media
,
Tech
,
Travel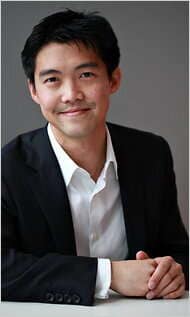 Ren Ng, founder of the Lytro Light Field Camera came up with the miraculous invention while writing his Stanford PhD thesis. Lytro was founded in 2006 when Ren's research on light field photography won Stanford University's prize for best thesis in Computer Sciences.
In 2012, the world's first consumer Light Field Camera was released by Lytro. The Light Field Camera offers photographic capabilities unlike any camera on the market. It focuses on an image before it's even taken and changes the perspective of the picture to create an interactive image which can be continuously refocused and shared online. The Lytro Light Field Camera brings images to life by recording the entire light field instead of just the 2D image, it makes images appear 3D. The overwhelming success of Lytro has changed the way images are captured and the future of photography.
Ren is a young charismatic individual who drives innovation into the tech industry by combing and applying aspects from different technological domains. His multi-disciplinary team of industry experts generate innovative ideas organically with the freedom to experiment with new concepts. Ren explains how it can often be incredibly difficult to "leave what we know and try out the unknown new things." Ren strives to create an environment at Lytro which empowers the freedom to pursue new ideas, seeing where they could lead! Named one of Time Magazine's 50 Best Inventions, Lytro continues to experiment and be an industry leader in conceptual light field imaging and photography.
Five Questions With Ren:
Q1: How does your team generate new ideas?
We have a very multi-disciplinary team composed of: mechanical engineers creating new software for processing, mobile engineers, website engineers, consumer marketing team. This is great because we have many different ideas circulating. We have a very organic environment so ideas happen among team members more naturally. When you get a lot of people together from different disciplines, new ideas are generated - it's like a melting pot for rich ideas. Multi-disciplinary teams are rich.
Q2: Do you have specific rituals for re-setting your team to be creative?

That's a great idea. Everyone struggles with their creative zone, some people go on walks and that's when brain-storming happens. Everyone has a different way of resetting themselves creatively. Proctor has been popular for some people. Personally, I find most of my creative work happens when I'm in my zone, so I try to get there as much as possible. Also, I find talking to inspiring people really helps.
Q3: How do you identify trends? What resources does your team use to spot trends and consumer insights?
We pay attention to all the sources we can get and of course popular press outlets. We attend many conferences which is a great place for spotting trends. Also, through professional meetings with industry insight. Spotting a trend is important. but as a tech company we need to create trends. We focus on how technology will grow in the future for quite some time, predicting the effects on the future. We start by designing road maps. For example, TiVo came out, it became obvious that we could store videos on a television. Well I'm sure there were people who thought of that trend earlier. Applying aspects from different technology domains into something like the TV or camera is important. The evolution of the camera is fascinating. Sensor resolution grows very rapidly, think of how VGA was - .3 mega pixels, they shrunk the pixels. It grew into more pixels, the trend of the growth rate was much larger than that and grew exponentially- now it's over 100s of mega pixels. Those are the kinds of images we are interested in, if we apply that from TV to camera then you will transform the camera. Trend spotting is one thing, the next is building the future. We want to build on image sensor trends.
Q4: What is the biggest challenge you face when innovating?
The process of research is difficult at times. The biggest challenge however, is maintaining a very disciplined view about the ways things are, and the way things have been; but it's often incredibly difficult to leave what we know and try out unknown new things. When you design for the future it's important to not get stuck on what are use to and have the freedom to pursue new ideas and see what it could be!
Q5: Looking to the future, how is Lytro going to be a leader in innovation?
We work very specifically in conceptual imaging and photography. Its largely going to involve driving innovation into the industry. Take computer graphics for example and the scientific study of light. We are going to find new ways to manipulate light in conceptual imaging. For example, in the movie Life of Pi all those images of the tiger on the boat are completely virtual, even though they look uncannily real. The tech industry now understands how light works, so we can bring something like computer graphics to photography in a unique way. We will make different cameras that are futuristic. We will take that insight and try out the consequences.
In the future we want to apply more computer graphics to photography, when you draw out the trend of sensory revolution. Those are the kind of forces that can transform cameras. The future is light field photography.