Inspiring Confidence in Tomorrow
Patrick O'Riordan, Innovation & Insights Director, Lion Co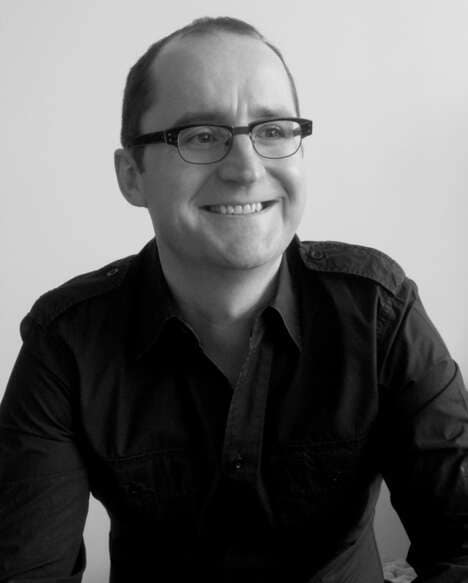 According to Patrick O'Riordan, the role of an innovator – as much as it is to be a visionary – is to first and foremost be an engaging and convincing storyteller.
O'Riordan, Innovation and Insights Director at Lion Dairy & Drinks, says because of its intrinsically disruptive nature, innovation often requires building and conveying confidence to colleagues, trade partners and consumers through courage, passion and persuasion. However, since innovation is always a case of easier said than done, ultimately there is "always going to be a certain leap of faith'' involved on the part of stakeholders, he says.
In his role, O'Riordan is responsible for overseeing product innovation and consumer insights at Lion, producer of a broad portfolio of dairy and beverage products based in Australia. An approach to innovation, which he also implemented at his previous role as Global Director of Innovation at Anheuser-Busch InBev, is a framework that combines insights, trends, forecasting and design thinking to fill the innovation pipeline with concepts and solutions that anticipate how current and emerging trends will gain momentum and shape products, categories and markets in the future.
While exact prognostications, given the unpredictability of trends, remain out of reach, O'Riordan says the ability to instill confidence around the development of products and ideas is crucial in trying to promote an innovative culture at a company.
Four questions with Patrick.
1. How do you source innovation insights that your competitors aren't getting?
One thing that we have been doing that might be unique (which he helped embed at AB InBev) is this idea of 'forecasting' combined with design thinking. Forecasting relates to a 'William Gibson' kind of view that 'the future is already here, but it's just not evenly distributed'. In my career working across multiple markets, this is something that seems to hold true irrespective of the category.
It's not necessarily trying to predict the future; it's about getting out of the building and identifying 'signals' that are already out there and saying, 'How are they going to build and gain momentum' and 'How are they going to shape some of the categories and products that we're developing.'
We then take a consumer today and analyze whom that same consumer (not the same person) would be in 10 years given all these signals, trends and shifts that are happening. We create scenarios for the future based on narratives of their lives, their interests, and the food and beverage products they're likely to consume. We use this as a lens through which to evaluate what we're currently doing, what we're developing and what we're putting into our pipelines.
2. How accurately do these scenarios play out?
We don't believe that any of these scenarios will play out per se, but certain elements are likely to hold true. In that sense, you're then preparing for a future that might unfold.
You can never predict what's going to happen, you just prepare as best you can. We focus a lot on being agile and being able to pivot or discontinue concepts as soon as we feel that they're not working, and move on to something else as fast as possible. Furthermore, by prototyping early, we're experimenting, evaluating, iterating and quickly getting rid of ideas that are either not feasible, not viable or the end-user deems undesirable.
3. What's the biggest challenge you face when innovating?
At its core, true innovation is about disruption, so the challenges are always in terms of convincing colleagues and other functional departments that this is the right path to follow. Of course, you do what's necessary to bring confidence by validating assumptions around desirability, feasibility and viability but ultimately, it is a leap of faith when bringing an entirely new creation to market.
You also have challenges within the market place itself like satisfying customer demand for innovation and expectation in terms of the speed at which products are launched. This makes it ever more so challenging to get successful products out quickly.
Ultimately, the biggest challenge is coming up with the right ideas and the right products that really address your user base and tap into their lifestyles and aspirations. It's also having the maturity to know that failures are not failures per se, but learning opportunities – if you're not failing, you're not really pushing the boundaries and learning. The biggest fear is to play it safe and focus on small incremental improvements that don't really offer any lasting benefit – or they're short-lived benefits – to the user and the business.
4. What makes an innovative culture, and how do you create one?
I believe it all comes back to the culture of the business and the dream that the business has. One can build an innovation culture around where the business itself wants to go, so essentially they are one and the same thing.
The role of the innovator is to translate the vision or the dream of the company into a brief for innovation. This is effectively setting out an expectation and roadmap from a product, service or experience point of view. In essence, the role of the innovator is to provide clarity and understanding on how the vision of the organisation can be unpacked and brought to life through innovation. This involves inspiring people to believe in themselves and to take calculated risks, while managing that risk in terms of learning.
While innovators have to be visionaries, they must also to be grounded in a good sense of reality. It's one thing to articulate a role for innovation but it's quite another to actually go out and do it. Often the doing part is extremely challenging especially when it's disruptive to the existing business model. Therefore, it's often having the courage to understand that the model is evolving and what has been successful in the past may not necessarily be successful in the future.
One thing we're aiming to achieve is 'innovation proficiency'; if you want to be truly innovative, you must be willing to be as proficient at innovation as you are at sales, procurement, manufacturing or other standard business functions. You have to choose the frameworks, people, processes and systems to enable innovation to happen systematically and predictably. It does take time for that kind of innovation mindset, culture and capability to grow.