Exploring LinkedIn Marketing Campaigns to Connect with the Business-Savvy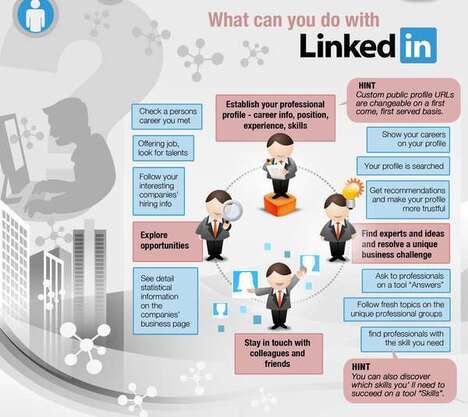 The professional social media site isn't just for connecting with colleagues and friends because Linkedin marketing campaigns have the power to increase exposure to a number of key demographics. As mentioned, the professional demeanor of LinkedIn makes it a prime way to connect with those directly in the field to disseminate a message from your brand in a new, unassuming environment.
One of the most iconic figures in entrepreneurial history,
Richard Branson
recently held a keynote address that was primarily centered on questions from people that were put forth on LinkedIn. The speech was well received and proved to be a successful LinkedIn marketing campaign that helped bolster interest in Branson's Virgin Group dealings. Although a more subtle form of marketing, the keynote connected the online and offline business worlds to better connect business professionals with a household name in the international business world.
There are other ways to go about LinkedIn marketing campaigns that can help to get the business-centric content in front of the right individuals and it's important to maintain a certain level of consistency. LinkedIn is far more business-oriented than other social networking sites, so treating it accordingly and sharing relevant information that is going to be well received by professionals can increase the likelihood of a successful campaign. Taking the time to grow your brand's professional network and interact with those that are conversing on the relevant topics.
Social media is a constantly shifting environment that is sometimes difficult to navigate and understand to it's fullest potential. Trend Hunter's
Social Media Trend Report
can help offer a concise snapshot of the latest trends to inform a brand on what's of-the-moment.