Taking a Lifestyle Marketing Approach that Boasts Efficiency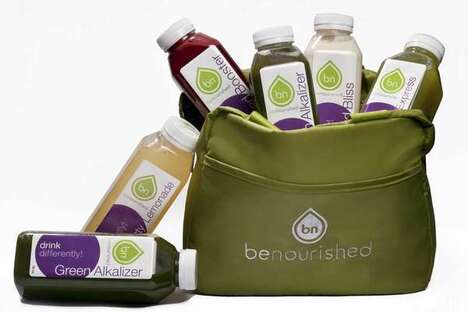 Today, it can be more difficult than ever to establish a lifestyle marketing approach that's appealing enough for modern consumers to be inspired by. With that said, there are many ways to boast about the benefits of a product or campaign without coming across too foreign to would-be customers. Thinking critically about the lifestyle of the modern consumer as it presently stands can help to positively affect how your brand develops its next step.
As seen within Trend Hunter's PRO Trend
Imitation Indulgent
, consumers are augmenting the way they experience their favorite foods by injecting healthier alternatives rather than worrying about giving them up altogether. As such, taking this notion in stride could help your brand expand by switching up the perception of certain products or campaigns to be healthier without having to compromise quality. To use the colloquial phrase "have your cake and eat it to," so goes a modern approach that makes connecting with busy consumers easier.
When it comes to developing the best way to enhance a marketing campaign to be more approachable from the outside in, taking a convenience angle helps to not only pay respect to consumers, but also offer something that aids making things easier. Trend Hunter's PRO Trend
Compact Nutrition
discusses how consumers are opting for products that help enhance health while on the go, which speaks to convenience in a more realistic tone. Offering a solution to a modern problem that won't require additional time, but that will rather streamline a certain aspect of a consumer's day to make it more efficient could maximize the likelihood of getting noticed.
Taking the time to efficiently gauge your brand's lifestyle marketing approach is a great way to help reset the tone to present the best possible. Trend Hunter's
Marketing Trend Report
can offer valuable insight for brands looking to stay informed on industry leading approaches from across the globe.