Reacting to Trends Fast and Effectively (INTERVIEW)
Trent Boyd, Licensed Fashion Buyer at LIDS
Related Trend Reports
Celebs
,
Credit Crunch
,
Fashion
,
Gadgets
,
Health
,
Hip Fashion
,
Jewelry
,
Lifestyle
,
Luxury
,
Luxury Fashion
,
Marketing
,
Print
,
Sports
,
Tech
,
Unique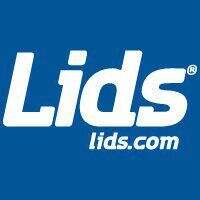 Trent Boyd is a Buyer of NBA, MLB and NHL fashion-fitted hats and snapback products. LIDS is always looking for trends, as they follow hot teams and hot cities, while looking at blogs for inspiration as well. The LIDS Sports Group operates out of Indianapolis, Indiana and the retail business, which makes up more than 1,000 locations nationwide. LIDS stores work to provide hats that are licensed and branded with your favorite sports teams and styles. It continues to remain an innovative company because the team at LIDS is always searching for the latest trends through travel, and keeping up to date with new and exciting styles through online media.
3 Questions with Trent Boyd
1. How does your team generate new ideas?
We rely on our vendor and that relationship, as well as blogs and market research. Even just spending days in New York, and seeing what people are wearing. We also look to previous reports and styles we've done in the past, and see what we can use for the future.
2. How do you identify trends? What resources does your team use to spot trends and consumer insights?

We speak with our district managers over the phone frequently, as they work with our customers day in and day out. They give us quite a bit of feedback, but we do more research on top of this with the blogs. We have to react fast, because what is hot now may not be 90 days from now.

3. What makes an innovative culture? How do you create a culture of innovation?
We have an open form, and with my team, we hash out ideas and run numbers to see what is out there. We ask ourselves: is a certain color or team doing well? If so how can we use this information to create a new style for LIDS? We are constantly brainstorming new ideas based on what's out there.