Creating Hit Products, with a Twist
Kevin Hartley, Chief Innovation Officer, GMCR
Related Trend Reports
Art & Design
,
Branding
,
Business
,
Design
,
Drinking
,
Fashion
,
Food
,
Gadgets
,
Health
,
Inventions
,
Lifestyle
,
Luxury
,
Marketing
,
Social Good
,
Tech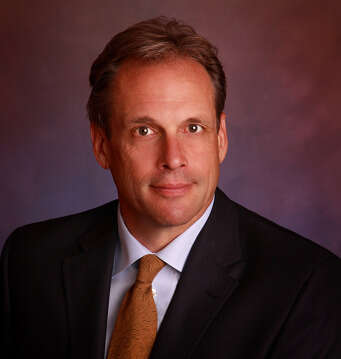 Green Mountain Coffee Roasters, Inc. (GMCR) is a truly remarkable case study for the power of entrepreneurial instincts and innovative thinking. The "world's coolest mash up between a high tech and a CPG company," according to Chief Innovation Officer Kevin Hartley, GMCR is the innovation machine behind the Keurig® brand and the K-Cup® pack. However, what's interesting to note is when the company's consumer insight department asked consumers about their preferences in coffee just a few years ago, most said they were satisfied with the status quo. Driven by passion and innovative spirit, GMCR revolutionized the way consumers think about making coffee and, in the process, moved the company from $162 million in revenue in 2005 to an astonishing $3.9 billion in revenue in 2012. During a time when many companies struggle to get a 5% growth rate, GMCR managed to completely obliterate that target.
As GMCR's Chief Innovation Officer, Kevin Hartley is tasked with building on these massive success stories to create global hit products, with a twist. In order to lead the company to its next generation of hit products, Kevin is focused on ensuring GMCR engineers are building key relationships with the world's leading research facilities and scientists to get GMCR the cutting edge ideas necessary to continue to impact the market. Kevin points out that making a big splash is one thing, but building processes to make the second and third wave of that innovation splash is an entirely different challenge, one that GMCR welcomes with open arms.
3 Questions with Kevin Hartley
1. Given that GMCR has an impressive innovation track record, have you identified any gaps in your innovation processes that you want to address?
Our biggest area of work is forging ahead in generation two of these monster innovations. To do that, we need to do a better job of connecting with the world's leading research facilities and make sure we're fully aware of the latest science and technology developments in our areas of interest. For example, one of our aspirations is to build the world's greenest coffee brewer. There's lots being done toward this goal and we want to connect deeply into where the best thinking in the world.
Historically, we've had such a deep reservoir of ideas, we just had to get the resources to execute them. Now, the obligation is to connect with the world and form actual relationships with the scientists, labs and funding projects.
2. What makes an innovative culture?
Something I've learned is the rhythm of organizations is important.
If someone has a great idea, like the K-Cup pack, sometimes they are "new to the world" great ideas. At that point, the translation function is extremely important, because you need executives who can communicate the idea to the business and carry it through to fruition. We believe we shouldn't have the line executives also be charged with innovating the next big idea; that should be a separate nourished, cherished, loved group of folks that has the ability to do the associative thinking, like go out to Silicon Valley or other particularly innovative regions, meet entrepreneurs and create.
The company owes a culture of innovation to its shareholders. We're taking that obligation seriously; we've made specific structural decisions to see that the culture survives and we hope we're very sophisticated in how we profile the people we bring into that group. They need that desire to make things and can't stand the idea of 'can't.'
3. How does your team generate new ideas?
Rather than thinking of ourselves as an innovation group, we aim to produce hit products on the global stage with a twist. We think of innovation not as the objective, but an antecedent of producing hit products. We are less a team of innovators than we are intrapreneurs, which is being an entrepreneur within a structured organization.
Where do the ideas come from? When you have talent like we have, their antennas are always up. They think about how to radically change what we're doing and those ideas come spiritually, as well as from customers, employees, spouses, associative thinking, etc. We have a wide open funnel of ideas. The art is, you have to manage the financially optimal portfolio.