Building Loyalty and Customer Experience
Kavita Baball, Sr. VP of Customer Experience, Shoebuy.com
Related Trend Reports
Activism
,
Art & Design
,
Branding
,
Charity
,
Customization
,
Design
,
Fashion
,
Fashion for Men
,
Food
,
Health
,
Hip Fashion
,
Jewelry
,
Lifestyle
,
Marketing
,
Shoes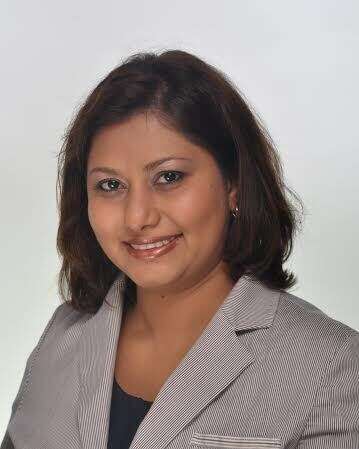 Kavita is the Senior Vice President of Customer Experience and Retention, meaning that she focuses on giving the customers an incredible shopping experience on Shoebuy.com. Previous to working at Shoebuy.com, Kavita led the team at Staples as the Director of Site Optimization. Driving her team to keep Shoebuy.com the leading global retailer for shoes, clothing and accessories, Kavita is always looking for new ways to improve customer experience.
4 Questions with Kavita Baball, Senior VP of Customer Experience and Retention, Shoebuy.com
1. How does your team generate new ideas?

It is about the customer's needs, as we are always looking to new ways to improve the customer experience. We really try to understand: what are specific tools that encourage customers to buy shoes online? Shoes are an emotional purchase, a purchase that many like to buy in the store. We ask ourselves: how can we allow customers to buy shoes online, and fulfill their needs? This leads to creating benefits for the customer, such as free shipping.
2. Has there ever been an instance where another industry has influenced an innovation at your company?
We are not just looking at shoe competitors or retail competitors, but how to build loyalty and customer experience. We have an amazing rewards program, which not many competitors have. We introduced this idea last August, the program being a tool used in the finance, and travel industry. Seeing that these industries have done well using the rewards program, we have brought what we have learned from this to Shoebuy.com.
3. What makes an innovative culture? How do you create a culture of innovation?
Innovation and culture are very important, and are tied together. You have to make sure that you give your associates the room to come up with new ideas, because ideas need to be fostered and supported all the way up the chain. We create an environment where you can test and learn, as failure is a part of innovation. You must make an environment where you are comfortable to fail, because it opens the opportunity to bring new ideas forward, and creates openness.
4. Looking to the future, how is Shoebuy.com going to be a leader in innovation?
We will continue to focus on the customer, and their needs. The plan is to be as nimble as possible, and to meet those traditional and non-traditional needs. We want to "wow" our customers. By continuing to focus on the customer, and by constantly testing new ideas, we will continue to be innovative at Shoebuy.com.