Synergizing Trend and Design (INTERVIEW)
Jesper Glad, Director of Innovation, Jabra
Related Trend Reports
Art & Design
,
Branding
,
Computers
,
Design
,
Fashion
,
Gadgets
,
Lifestyle
,
Luxury
,
Marketing
,
Media
,
Mobile
,
Multimedia
,
Pop Culture
,
Tech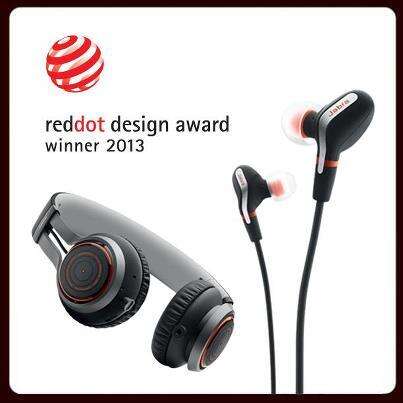 A seasoned professional in the consumer electronics world, Jesper Glad is the Director of Innovation at Jabra where he utilizes his exceptional skillset to help keep the audio accessory brand fresh. Jabra – makers of the
Solemate
portable speaker and
REVO
wireless headphones, among many others – continues to push boundaries with Glad at the innovation helm where he helps with everything from research & development to marketing. With its strong team, the Jabra brand is looking forward to a fruitful future filled with plenty of solutions to better serve its customers.
7 Questions with Jesper Glad
1. How does your team generate new ideas?
First, we'll look at the new product line and the incremental aspect of how we might improve the items. From there, we'll push towards our more radical ideas, depending. The process is very related to the trend spotting community in that we're always looking to trends to figure out what's going to be the next innovation that's going to pick up.
2. Do you have specific rituals for re-setting your team to be creative?
It's really about trying to get beyond what we are normally thinking about and move past what our current DNA is concerned with. Getting an idea of what's going on in the grand scheme. For example, we've been going through the ideation process behind what's popular in the electronics market with females. We're always trying to provoke our normal way of thinking to really bring out the best.
3. How do you identify trends? What resources does your team use to spot trends and consumer insights?
We have a highly cross-functional team including people from nearly all parts of our organization. Our team is always scanning newsletters, blogs and trend reports to gain a better perspective of what opportunities exist in the market. They'll take that information and communicate it across the organization to make sure that everyone stays in the know. If we identify something that could work, we'll start the ideation process to see how we can incorporate it.
4. What is the biggest challenge you face when innovating?
Jabra is a brand that delivers both business solutions and consumer solutions. As such, the mindset that's related to both of those can be quite different. The various requirements of each separate sector is really the most challenging factor. It requires that we always keep a constant watch on our approach to transfer certain aspects over from one area to another.
5. Has there ever been an instance where another industry has influenced an innovation at your company?
We are more or less always looking at what's going on with any number of industries. It's extremely important to keep up to date with a variety of different industries for various reasons. For instance, a lot of the products that we're creating are used by companies together with their communication systems and we therefore need to be highly aware of what is currently happening with solutions within that industry.
6. What makes an innovative culture? How do you create a culture of innovation?
It's about the unwritten rules and the models that are engrained into the very company itself. Making sure there's room for being creative and ready to embrace when people are doing good things. We're quite hungry for new ideas and constantly looking to keep innovating on a consistent basis.
7. Looking to the future, how is Jabra going to be a leader in innovation?
I think we're going on the right track. We definitely still have some great opportunities and resources that have yet to be utilized, so we're going to see how those are relevant. Combine those aspects with our great team and you can bet that we'll continue innovating for a while yet.