Strategizing the Customer Experience (INTERVIEW)
Jamie Perry, JetBlue Director Product Development
Related Trend Reports
Art & Design
,
Business
,
Credit Crunch
,
Design
,
Gadgets
,
Lifestyle
,
Luxury
,
Market
,
Marketing
,
Robots
,
Social Media
,
Travel
,
Unique
,
World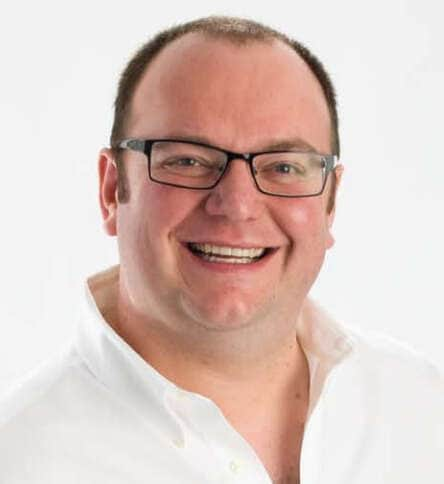 The JetBlue customer experience is shaped and strategized by the Director of Product Development, Jamie Perry. He and his Product Development team are heavily involved in the design of aircraft interiors, overall layout and design of the ground experience, onboard entertainment, food, and other onboard offerings. Jamie and his team have recently revamped the flying experience by implementing Fly-Fi, a high-speed onboard Wi-Fi service that is sure to delight current customers and draw in many new ones as well. According to Jamie, offering customers the best possible flight experience comes down to the little things and stellar customer service.
Four Questions with Jamie Perry:

1. What is the biggest challenge you face when innovating?
The airline industry is one of the most regulated unregulated industries in the world. While, in theory, we have a free hand to do what we want, there are strict rules that apply to onboard the aircraft and on the ground regarding safety and security so that, in reality, we are very constrained in what we can do. With so much regulation around the air travel experience, there is little space to be different – very few airlines are able to stand out when we all have to work within this system of industry-wide regulations, norms and standards. At JetBlue, we relish the challenge to be innovative given these constraints. In order to be different, we have to have a relentless focus on the customer and everything we do always begins with them. We try to understand what they're needs are and how to solve for those needs by observing them in their natural habitat so that we can get an understanding of what they're thinking, what they're going through and why they do what they do. It is easy to fall into the trap of launching new technology because it's there and available, but we need to really think about how it will make a material difference in the way customers interact with the airline and the way they travel.
2. How does your team generate new ideas?
When it comes to unearthing consumer insights, we are very low-tech. We start by asking customers questions when they are in the travel experience, because that is when we learn the most valuable information from them. We get much better information from them in real time than we do in surveys, because everything is front of mind. This way we can learn about problems that need to be solved as well as ways in which we can make their experiences more enjoyable by doing something to surprise and delight them during whatever task it is they are doing. During our whiteboard brainstorming sessions, we have sit-down meetings ideas can flow unconstrained and we discuss what we can do to make the customer's experience better, and we worry later about how we can implement those ideas.
I find that many airlines tend to do the same things, and it's that homogeneity that we want to avoid. It is important to go to trade shows and keep an eye on what's going on around you, but also really important to observe other industries, to see if any of those ideas can be implemented by JetBlue when it comes to improving our customer service. Situations are constantly changing and, we listen to people who work in the airport environment day in and day out, about what makes our customers' and employees' lives difficult so that we can strategize about making the situation better.
3. How do you create a culture of innovation?
Our airline has been truly radical. We had the first live TVs offering 36 channels of DirecTV, soon to become 100 channels, and we are in the process of launching onboard broadband internet system called Fly-Fi. We will also be launching an enhanced transcontinental experience called 'Mint' flying from New York to LA and San Francisco. 'Mint' features 16 lie-flat seats, four of which are individual seats with their own doors for a private suite experience that has only ever been seen on luxury long-haul flights. We always want our customers to have more.
In order to create a culture of innovation, you have to be constantly striving to do better. You really have to talk to customers in order to get a good handle on what they need and to understand where you are not doing so well and where you can improve. Once you figure out where you need to improve and why, coming up with and implementing solutions is often fairly simple – it is usually common sense. It is critical to have an ongoing conversation with customers; I love to fly because that's where I get to talk to people and discover their likes and dislikes. Some of the ideas we've gleaned from these conversations have turned out to be really simple but good ideas; for example, reserving the back row of the aircraft for unaccompanied minors so that inflight crew working in the galley can look after them.
4. Looking to the future, how is JetBlue going to be a leader in innovation?
We will continue doing what we're doing and keep coming up with ways to improve the customer experience. Many customers continue to view air travel as a burden that has to be endured until they get to their destination. Our goal is to get them to relax from the moment they're with us by making the whole experience as easy and anxiety-free as possible.
We recognize that what got us here won't get us there, and we are constantly looking to improve on the things we do and the way we do them. We want to reinvent the whole travel experience so that it is not just incrementally better than it was 10 years ago, but radically different and better than it is now.
JetBlue has won 9 JD Power Awards in a row for best airline and best low-cost airline. Seeing as we've only been around for the past 13 years, this is pretty impressive and can be accredited to our customer service on the ground and in the aircraft. We need to continue to innovate and improve the end-to-end travel experience. Our customers have come to expect it from us!