3 Brands Taking Interactive Social Media Marketing to the Next Level
Related Trend Reports
Gadgets
,
Interactive
,
Internet
,
Leaders
,
Life
,
Lifestyle
,
Marketing
,
Mobile
,
Retail
,
Social Media
,
Tech
,
Travel
,
World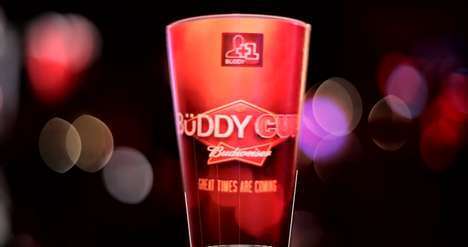 Social media marketing has taken many forms during its relatively short run, but brands concerned with keeping on the cutting edge know that it's often more effective to adopt interactive social media tactics. Here are some examples of exceptional campaigns that use this approach.
Budweiser Cup
. Budweiser's 'The Buddy Cup' was a campaign designed to blend both social media and the beer brand together. To do this in a very literal way, the brand had glasses made that were programmed with a person's Facebook information. When the Budweiser branded glasses were clinked together, the cups would automatically link the two people on Facebook. This social media innovation, particularly the convenience and relatively seamless integration of the technology, makes this an exemplary social media campaign.
Juicy Couture Clickable Campaign.
Showing off the value of YouTube as an advertising platform, the Juicy Couture Clickable Video was a campaign that featured a video of model Candace Swanepoel sporting various outfits from the line. Viewers who were interested in purchasing any of the pieces could click directly on the item and be directed to a link where they could buy the clothing online.
Samsung's Create My Tweet.
Designed to show off the design capabilities of the Galaxy Note, this campaign involved consumers through Twitter. Followers would send tweets of things they'd like to see drawn, and hired artists used the Galaxy Note to bring submitted drawings to life. This campaign was particularly successful, in that it not only involved an audience by asking for their input, but simultaneously showed off the capabilities of the product.
Social media marketing is a rapidly changing area of advertising, and the more creative brands can be with this opportunity, the better. For more insights on how brands are leading in marketing, check out Trend Hunter's
Marketing Trend Report
.