Finding Unexpected Inspiration (INTERVIEW)
Teodora Zapartan, Co-Founder of Inspirationist
Related Trend Reports
Art & Design
,
Babies
,
Business
,
Charity
,
Computers
,
Gadgets
,
Health
,
Life
,
Lifestyle
,
Marketing
,
Mobile
,
New Ventures
,
Romance
,
Social Business
,
Social Media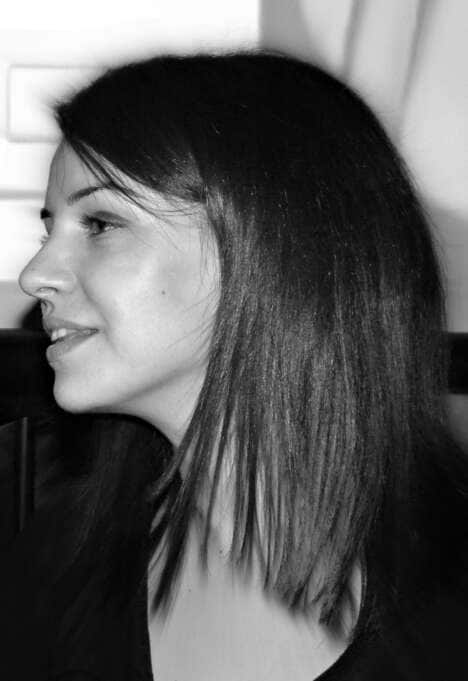 INSPIRATIONIST is an art and design website that aims to inspire readers in unexpected ways. Urging one to look outside of the box, the platform reminds us that inspiration is everywhere. Founders Ionel Pascu and Teodara Zapartan use their architecture and sociology background to connect with readers and prove that escaping our comfort zone results in true learning experiences.
8 Questions with Teodora Zapartan
1. How do you reset to be creative? What motivates you?
I read a lot, mostly things related to my industry, but also from other domains. Today, everything is so interconnected that I am always surprised by the places that I find inspiration. I also try to travel as often as I can and by doing that I always come back with fresh ideas from the places and people I meet. There are so many incredible things in this world and now it is so easy to experience so much, so why not if i can. I am extremely passionate about what I do and I consider myself lucky to have chosen a path that doesn't feel like work to me. If I can share what I like and do with others, and they find value in it, then it is something that makes me grow too.
2. What is the biggest challenge you face?
I guess the biggest challenge is trying to always find the latest and most interesting content for our readers and to do so before other, similar blogs. Our goal is to keep the curiosity always piqued through exclusive content.
3. How do you stay on top of the cutting edge?
We try to keep in touch with creatives by maintaining relationships and building partnerships. Attending industry events, conferences and fairs is also a great way to interact with new contacts while build on existing relationship that are our source for the latest news.
4. What is your favorite way to interact with viewers of your site?
I've been focusing a lot on customized newsletters recently and really want to personalize the experience for our readers. In addition to creating quality content, we also interact without our readers through email and comments. Overall, the personalized newsletters are my favorite way to interact with them.
5. Are there any adjacent industries outside your own that you actively source for inspiration?
As I was saying earlier, I find inspiration in the most unexpected places. Most frequently though, I am inspired by web platforms that are focused on art or culture in some way.
6. Where do you see the future of blogs heading?
Although there are countless blogs out there right now, I don't foresee a dark
future for the industry. People will always have something to say and will always want to share their opinion while interacting with the world. So, even if perhaps the way of doing it might change in the future, I think the blogs will continue to be a powerful tool of communication.
7. What is the mission of your blog?
As far as our users are concerned, we try to bring the latest news in design, innovation and insights into the minds of creatives and exclusive content to those who want to always be in the known. From our point of view, we want to share with the world everything that impresses and inspires us, everything that makes us grow somehow. Personally, I try to learn something new every single day.
8. What makes your blog different? How can viewers leverage the content on your blog?
Since we try to offer the latest and most interesting news, our readers will be the first ones to know when something they are interested is being launched. The blog itself is easy to use and is a diverse database for design inspiration. We also want to raise awareness about Romania's growing design industry (where my co-founder and I are from) and often feature special and exclusive content titled 'Made in Ro'.