How Prioritizing Convenience Can Make for an Innovative Business Strategy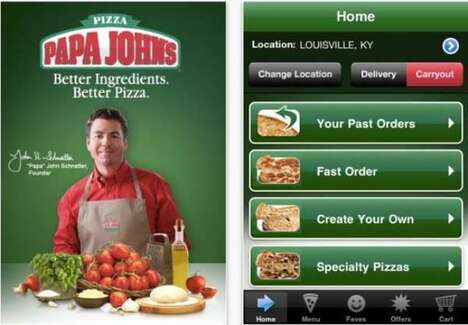 Consumers expect more from companies than ever, particularly when it comes to convenience, making this aspect a key part of developing an innovative business strategy. Whether a service industry business or a company more focused on retail, making it as easy as possible for consumers to access your brand will play a strong part in the success of your business.
The food industry is a particular area of business where many companies have set themselves apart by being easier to access than others. Drive through restaurants are one way in which this has been done in the past, but companies like Papa John's have made use of advanced technology to make the consumer experience even more enjoyable and efficient. To be specific, Papa John's launched an
app
that allowed customers to both place an order and pay for it with through their phones. Streamlining the ordering process and gamifying it in a way, this level of convenience could help sway customers from competing franchises.
Subscription services are a recently reinvigorated industry that's put convenience at the forefront of innovation. Instead of typical subscription products like food and wine merchandise, companies like
Hoseanna
have brought apparel into the subscription sphere. Subscription services eliminate the need to actually physically buy products on part of the consumer, and ensure relatively long term business for the seller at hand.
In some cases, convenience innovation can occur within product design. The
DLO Portable iPhone Speakers
, which are designed to fold up and be used while on the go, are a great example of product design that prioritizes ease of use. Convenience should be one of the top aims of innovation strategies, and keeping your customer in mind will ultimately increase the odds that a consumer base will respond positively to products and services.
An innovative business strategy can develop with all sorts of goals, but keeping in mind your consumer's needs and desires is a surefire way to stack the odds in your brand's favor. For more information on how companies are staying competitively innovative, check out Trend Hunter's
Business Trend Report
.