Understanding Innovation in the Wine Industry
Nicole Glenn, Constellation Brands
Related Trend Reports
Art & Design
,
Branding
,
Business
,
Design
,
Drinking
,
Food
,
Furniture
,
Health
,
Kitchen
,
Lifestyle
,
Luxury
,
Marketing
,
Social Good
,
Social Media
,
Tech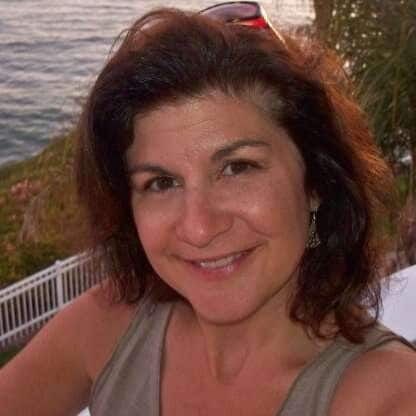 Nicole Glenn is the Marketing Director, Innovation at Constellation Brands, the world's largest wine company. As a leader in conceptual and creative thinking, Mrs. Glenn is tasked with bringing fresh, exciting ideas to the management team that will benefit the strategic growth of the company and its portfolio. We spoke with her about the importance of innovation through new product development, trend spotting and the importance of collaboration within the work culture.
4 Questions with Nicole Glenn
1. When it comes to ideation and brainstorming, how do you motivate your team to come up with good ideas?
I'm a big believer in what I call "connecting the dots." When we're brainstorming, the ideas that come out can be fantastic, crazy, wacky, but we have to connect the dots to meaningful insights. It's all about what the insights are saying, and how we solve them. Insights should lead ideas. When tracking different cross-sections to see the big trends and to see the commonalities, you want to connect the dots to the insights in order to get the best ideas out.
2. How significant is the topic of trend spotting to Constellation Brands?
Trend spotting is very important at Constellation Brands but even more important is to properly implement them within the organization's structure. We have so many different insights coming through the door that vetting and prioritizing trends is crucial for success. Thankfully, we're a resource rich organization with talent across marketing, sales, PR, digital, strategic insights and promotions. At Constellation Brands, we are continually learning and adjusting. Understanding trends and knowing how to act upon them in the right way is critical for us.
3. In your opinion, are the key elements of creating an innovative culture? How do you create a culture of innovation?
With innovation, it starts in a grassroots kind of fashion. There needs to be upper management and leadership support. There has to be a sustained focus on new product development; that's a key element of growth strategy. It's about collaboration and bringing together cross-functional teams. Communication within the organization is also key; communication from person to person and across different teams. Then, it's about learning from mistakes and failures, and learning how to turn them into success.
4. Looking to the future, what are the important factors going to be for maintaining a high standard of innovation?
It'll be about uncovering the best insights and trends, and establishing the right culture to act on them. It's about having the right people in the culture, and the right people in the right roles. Moving forward, I think maintaining a commitment to innovation will help us win. Then there are things like having a diverse portfolio, executing in the marketplace, implementing the right processes and having a full pipeline.