Understanding Innovation in Agribusiness
Roger Billingsley, SVP of R&D at Dole Food Company
Related Trend Reports
Art & Design
,
Branding
,
Business
,
Design
,
Food
,
Health
,
Kitchen
,
Lifestyle
,
Marketing
,
Pop Culture
,
Social Business
,
Social Media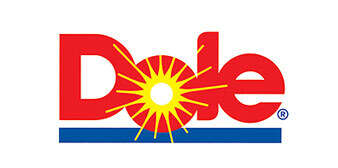 Roger Billingsley, Senior Vice President of R&D at the Dole Food Company, understands the importance of innovation and how it's directly related to improving culture, products and perspective. We had the opportunity to chat with Billingsley, and he spoke candidly about everything from tracking food trends to promoting modern innovation strategies.
4 Questions with Roger Billingsley
1. How do you motivate your team to come up with good ideas?
We're very self-motivated as a company. It's easy to come to work, to be passionate about the products and to get motivated. However, we've got several different ways of doing this. Firstly, innovation can come from all angles. At Dole, there truly is a culture of excellence; it's an environment for people to be creative. Then there's performance. There's a bit of a competitive environment in terms of what we contribute to excellence and how to be better. That competitive spirit comes from our yearly meetings where people are rewarded for their work.
And then you have ideas. When it comes to ideas, we support them in a positive and constructive way, regardless if the idea is a success or not, regardless if the idea is well thought out and executed. There is no criticism or punishment, just recognition. We do a pretty good job of recognizing good ideas.
2. What resources do you use to spot trends and competitor innovation?
From a consumer perspective, we have quite a few things we do to spot trends. We have partnerships with trend tracking companies. We have partnerships with food companies that follow trends which guide us to white space opportunities. The ongoing partnerships help identify trends and white space opportunities in order for us to build what we do and to bring consumers into those areas. We also do a lot of primary research ourselves to better understand what's important to the consumer.
From a food safety side perspective, we're constantly looking globally. We're looking at Europe and the market over there. We're working with our equipment suppliers overseas. We have solid, ongoing relationships with 12 universities that are working on forward-looking trends. When it comes to the competition, we're watching patents and articles being filed. We have also developed a network of start-ups we work with who show up at our door and sell us on their presentations and products.
3. Can you describe innovation at your company?
Innovation is something we do every day. We have a lot of leeway here. One of the big things that happened for us is that we've evolved into much more of an innovative company. We have a culture with processes in place where we can turn around resources and use them in a different part of the company to put us in a new competitive place. Due to the fact that we're an agribusiness, nothing is the same from one day to the next because things are always changing in the fields. That's a big part of why we're innovative.
4. How do you create a culture of innovation?
One of the things we do here is allow people to have freedom. We can try various things and test them out, but a big thing is that we support ideas even if they fail. There's freedom to try new things. With our senior management, they're always actively promoting a culture of new ideas. We consider ourselves to be open and there are no closed doors. All of that combined leads to a culture of being eager to try new things. There's no criticism for failure, and that's a big part for establishing a culture where you can take risks.
A year or so ago I heard a quote from David Murdock, Chairman and Owner of Dole Food Company, that said, "To do the impossible you must see the invisible." People understand that you can't continue to do the same things and expect new results. Everyone is committed to this quote throughout all levels of the company. Nobody is reprimanded for their ideas. We have something we call the S.T.A.R.R.S. program which really speaks to the culture at Dole. It stands for sales growth, teamwork, accountability, risk-taking, recognition and sense of urgency. It's a recognition system that everyone in the company buys in to.