How Big Ideas are Built
Rowan Gibson, ‎Innovation Thought Leader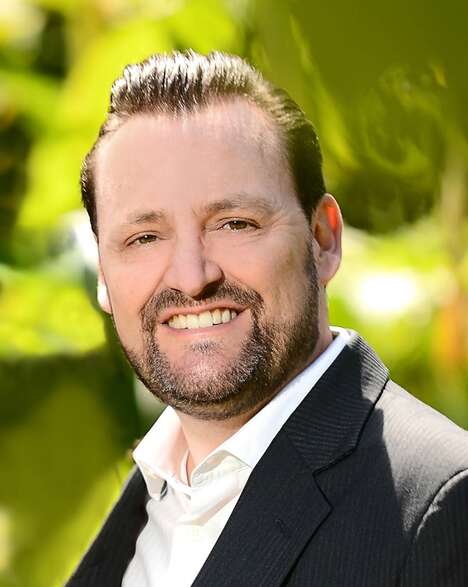 Rowan Gibson
, Co-Founder of Innovation Excellence, bestselling author, keynote speaker and global strategic advisor, has truly earned his well-known title of 'Mr. Innovation.' Gibson is not just a "guru among gurus," but truly is a master of versatility in everything from the languages he speaks (he's multilingual) to the range of clients he works with.
1. How do you generate good ideas?
That's of course the billion-dollar question. And people have been asking it for thousands of years. In ancient times, they believed new ideas came from the Gods. The Romans thought everyone had their own guardian angel called a "genius" that could provide inspiration from the spirit realm. But now we know the genius is actually inside each one of us, and the only challenge is how to bring it out.
One thing is clear: big ideas don't just come to us out of nowhere. Our minds actually build them from a unique chain of associations and connections, sometimes over a considerable period of time. And what we know now is that breakthrough ideas are always inspired by looking at a situation or a problem from a fresh perspective. Essentially, ideas come from insights – new and penetrating understandings that alter our perception and inspire us with new conclusions. These insights become the raw material out of which new ideas are built.
In my new book, "
The Four Lenses of Innovation
," I identify four specific perspectives that have been proven to be catalysts for creative thinking in countless cases of successful innovation. They are called lenses because they enable us to look at the world in very different ways, and to spot insights and opportunities we otherwise would have missed. The first lens is "Challenging Orthodoxies." It's about questioning common assumptions and conventional thinking within your company and your industry. The second is "Harnessing Trends," which of course you know all about at Trendhunter. This has to do with recognizing and exploiting nascent trends and discontinuities that could substantially change the rules of the game. The third lens of innovation is "Leveraging Resources." By that, I mean repurposing, recombining, and redeploying your company's embedded skills and assets to create all kinds of new growth opportunities. And the fourth lens is "Understanding Needs" – really learning to live inside the customer's skin, identifying unmet or unvoiced needs and then designing solutions from the customer backward.
So to come back to your question – "How do you generate good ideas?" – what I teach companies is to use these four lenses systematically in their ideation efforts. The first and fundamental step is to generate a portfolio of inspiring new strategic insights using the lenses. Then we begin to "crash" and combine the insights in a kind of "Creative Chemistry," to see how these associations and connections come together to build big, new ideas. Out of this process we can produce a large number of very high quality opportunities in a relatively short space of time.
The great news, I guess, is that we don't have to look to the Gods anymore or to guardian angels for our inspiration. But we do need to look for these new insights. And Trendhunter can be a great resource for that. I certainly use it myself.
2. What makes an innovative culture? How do you create a culture of innovation?
It has to be an environment where new thinking and experimentation and risk-taking are not just tolerated but encouraged. Where everyone, everywhere (not just the folks in R&D or New Product Development) is encouraged to tap into their own inherent creativity—their inner genius—and to get involved in dreaming up and developing exciting new ideas for the company. Where people are free to challenge the status quo and suggest different ways of doing things. Where they are motivated to submit insights on nascent trends and unvoiced customer needs, perhaps based on their own observations, or front-line experience, or from an external source like Trend Hunter.
The most innovative corporate cultures tend to be those where there is a rich and vibrant ecosystem of connections—both internal and external—where people can inspire each other and cross-pollinate ideas from different domains. In my new book, "
The Four Lenses of Innovation
," I examine that marvelous period of European history between the fourteenth and the seventeenth centuries that we call the Renaissance. And I ask what exactly led to such an explosion of creativity and invention back then, following what was essentially a thousand years of stagnation during the Middle Ages. And I believe there's a two-fold answer.
The first factor was this new cultural environment that came about due to the rapid urbanization of Northern Italy, and in particular the emergence of powerful city-states like Florence, Venice, and Milan. That's where rich banking families began to compete with each other to fund the work of the greatest painters, sculptors, architects, writers, philosophers, and scientists of their day. This brought together a variety of highly talented people from the worlds of art, education, and science, who then had the opportunity to cross-pollinate ideas and insights from their different fields, disciplines, and cultures. So it was an amazing intersection point that became a fertile breeding ground for innovation – rather like the Internet is today.
But I also believe there was more to the equation. It wasn't just a change of culture that made Western Europe so conducive to innovation at that time. It was also a change of mindset. We have to remember that during the medieval period – or the so-called "Dark Ages" – there was a huge constraint on new thinking and progress. This essentially came from the medieval church, which enforced very strong orthodoxies about the way the world was supposed to work and how people were supposed to think. And if you tried to challenge those notions, you were likely to be burned at the stake as a heretic. But along with the Renaissance came a new philosophy called humanism, which to a great extent liberated the human mind from the constraints of medieval superstition, and encouraged people to tap into their own intellectual and creative capacities in unprecedented ways. So suddenly there was a whole new way of thinking – a new way of looking at the world – that introduced fresh perspectives. And guess what? Those perspectives are exactly the ones I described earlier – Challenging Orthodoxies, Harnessing Trends, Leveraging Resources in new ways, and Understanding Needs. They were just as much the drivers of Renaissance creativity and invention as the culture that allowed them to flourish. And that's why I decided to focus my new book on these four lenses of innovation.
So if we are going to create a culture of innovation today inside our organizations, we are going to have to understand not just the environments that enhance our capacity to dream up and introduce new things, but also the thinking processes inside the human mind that lead innovators to their "Eureka moments." Senior executives should be asking themselves, "Does our company already have a Renaissance-type corporate culture that functions as a powerful catalyst for continuous innovation? Or does it have more of a medieval management culture that is acting as an innovation anchor by holding people back in their efforts to be creative?"
3. Where do you think the future of innovation is heading?

I believe it is going to become less and less serendipitous and more and more systematic. You know, innovation used to be viewed as this mysterious mix of creative chaos, and luck, and occasional bolts of lightning. Well, now we know better. We know that innovation can and should be managed systematically, just like anything else in an organization. Indeed, it has to be. Innovation is now recognized globally as the most important driver of business growth, corporate valuation, and long-term competitiveness. So it's simply too important to leave to chance.
When I started out in the innovation field a couple of decades ago, only a handful of organizations viewed it as something that could potentially be institutionalized like any other enterprise capability, such as quality or customer service. Most companies still thought of innovation as a unit or department, like R&D or New Product Development. So I wrote a book called "Innovation to the Core" about how to embed innovation into an organization's DNA. And over the years, we have seen more and more companies building these enterprise innovation systems, with appointed innovation leaders and managers, formalized innovation processes, enabling tools, employee training and engagement programs, cultural mechanisms, and so forth.
I believe the next big step in systematizing innovation will come from big data analytics. This technology is going to become increasingly integrated into the front end of innovation inside companies, giving them a stream of new data-generated insights. It's going to give them foresight into emerging trends, help them better understand their customers' needs, and give them the tools to predict those needs in the future.
4. Is there anything you want to say to those looking to follow in your footsteps?
My first word of advice would be "focus." There is just so much going on in the world today in so many fields, which means that to stand out from the crowd you really do need to pick a focus and specialize. You have to be an expert at something, not a jack-of-all-trades. A few years ago, I cofounded a website called Innovation Excellence, and the focus of the site is absolutely implicit in the name. It's now the most popular innovation website on the Internet. Of course, this also worked very well for Trendhunter. Again, its premise is clear. It's about hunting for trends. It's focused. And now it's the number one trend site.
The other thing I would say is that you need to be prepared for all that comes with being an entrepreneur. People sometimes have this notion that writing books and giving speeches is glamorous and easy. It's not. There was an interesting article in the Economist recently entitled "Authorpreneurship," which is about this whole business of writing books that in turn drives speaking and consulting engagements. Anyone who is interested in following in my footsteps would do well to read that article.
I have certainly been inspired by those that went before me. Particularly, the popular management gurus that came to fame in the 1980s and 1990s, like Tom Peters and others. Tom is still out there giving speeches around the world at age 72. And a very good friend of mine is the legendary trend forecaster and futurist, John Naisbitt, who you may remember coined the phrase "Megatrends" in 1982. After more than 30 years, John is still going strong. He is now 86, and he has just published a brand new book with his wife Doris called "Global Game Change." They are both on the international speaker circuit. We saw each other a few weeks back at an event in Israel, and they were going on to China to do another speech. So I think we all need our heroes and mentors. These are the people that inspire me to keep doing what I do. They have given us all an incredible model of "Authorpreneurship," and thought leadership and management foresight, and they continue to do so after all these years. Therefore, to anyone who wants to follow in those footsteps I would say learn from the people who went before you. Learn from the greats.