High-End Tech: Elevating Luxury in Everyday Goods
Related Trend Reports
Art & Design
,
Branding
,
Business
,
Design
,
Fashion
,
Gadgets
,
Luxury Fashion
,
Marketing
,
Multimedia
,
New Ventures
,
Tech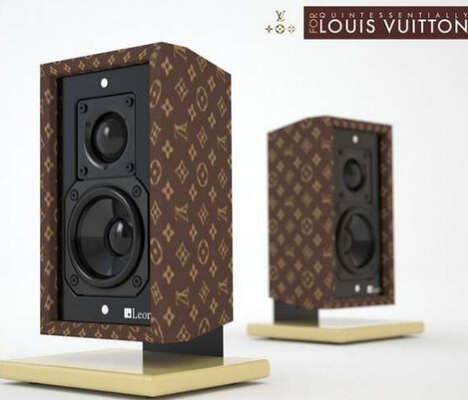 Though many electronics are already considered to be fairly luxurious items, elevating high-end technology can be a way to innovate branding.
Though expensive on their own, appliances and gadgets can be brought to the next level and seen as a marker for good taste and wealth. Though this kind of design occurs with mobile technology and gadgets, appliances can fall into this category as well. A good example of an appliance status symbol is the
Pheobe radiator
. This piece sets itself apart by not only looking different, but doubling as a decorative piece as well as an appliance. Its unique aesthetic is incredibly eye-catching, and the piece adopts cutting-edge technology to set it apart from similar pieces. The piece was created by Italian design firm Mr. Smith Studio and its exclusivity makes it a highly covetable way to showcase style inside the home.
More personal and portable items have been given a sleek and luxe makeover. Take, for instance,
Louis Vuitton branded speakers
. Highly conspicuous and blatant about the association with the luxury brand, these speakers speak volumes about their owner. Though the branding of these pieces is arguably unnecessary, the popularity of the products goes to show that people are looking to get more than just functionality from their purchases. At the very least, the release of these products generates a ton of publicity for brands.
Gadgets are beginning to be seen as fashion pieces because of the portable nature of many tech devices. Examples of luxury tech such as
gold headphones
those featured in Trend Hunter's
Luxury Report
and can be likened to jewelry. Customization of tech, such as phone cases, has long been a fad, but this level of conspicuous luxury is on another level and attracts a different kind of customer. These kind of products are typically sold in small quantities and produce more press than dollars for the companies who create them.