Improve Brand Image by Enhancing the Customer Experience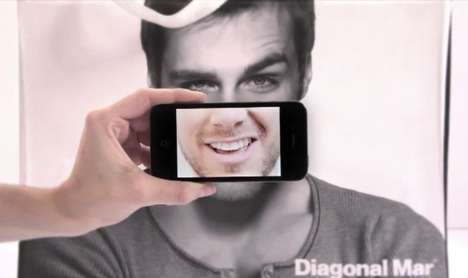 There are several avenues to explore when it comes time to improve brand image, but doing so doesn't necessarily require the complete overhaul that the phrase is associated with. In the modern era, a brand can help to enhance and improve the way it is perceived by the public by simply boosting the level of focus placed on the customer experience.
As seen within Trend Hunter's PRO Trend
Flattertising
, several brands are taking the route to make customers feel good about themselves when interacting with the company. This approach can effectively label a brand as looking to the positive side of things rather than simply marketing a product, which in turn can become more respected by a would-be customer. Brands are going about this in a variety of ways ranging from the
Dove Carbon Paper ad
that looks to boost self-esteem to the
Diagonal Mar Shopping Centre QR code campaign
that compliments shoppers on their purchases.
Aside from boosting customer self-esteem to help improve brand image, there are other marketing techniques such as the ones covered in Trend Hunter's PRO Trend
Functional Out-of-Home
, which include clever billboard modifications. Consumers are consistently viewing billboards on a daily basis, which often makes it the first point of contact with a brand. Taking the initiative to improve on these fixtures with innovative concepts can help set your brand apart from the competition and leave a lasting impression.
Check out Trend Hunter's
Business Trend Report
for more palpable information regarding other competitive brands to help identify areas for innovation and positive change.