Using the Past to Inspire the Future (INTERVIEW)
Tony Holdway, Brand Director, House of Fraser
Related Trend Reports
Art & Design
,
Design
,
Fashion
,
Fashion for Men
,
Health
,
Hip Fashion
,
Kitchen
,
Luxury
,
Luxury Fashion
,
Marketing
,
Media
,
Photography
,
Pop Culture
,
Shoes
,
Tech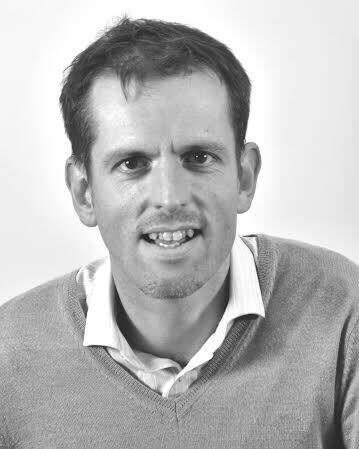 Tony Holdway is the Brand Director at House of Fraser, and is responsible for strategy and all the marketing disciplines. House of Fraser is the landmark British department store, bringing the world's premium brands together to create a sensational experience for style-seekers everywhere. It has been at the forefront of fashion, every year and every season, since 1849. Today, the company is as ambitious and hungry for growth as it was when Sir Hugh Fraser first opened its doors, and it remains a force within the world of style and fashion making premium brands accessible to all throughout the UK and beyond. Within the array of ranges are 17 house brands that the team design and create from scratch. Although a retailer of real scale in the United Kingdom, Tony describes it as feeling much smaller on the inside, in a great way. This is due to the mentality of its people and the fact that the culture, from top to bottom, is really open and not hierarchal.
1. Do you have specific rituals for re-setting your team to be creative?
We have a number of away days a year to encourage our team to gel and work together. Within a brand team, you have distinct functions, and getting out of the office is a great way to stay creative. To understand our world, we take a step back and think about what's going on, always questioning and thinking about what we can do differently. With ideas and change, you should accept that all thoughts are not going to be great, but you should always be open to new thinking.
2. Has there ever been an instance where another industry has influenced an innovation at your company?
We have learned a lot about service, and how to serve the customer better a la the hospitality industry. From a visual perspective, there are three things we look to for inspiration: other retailers (retail trends,) our history, and daily life. With our history, we spent a lot of time looking at what made our business so successful over 100 years ago, and although some of those insights may not apply now, we learn how to refresh the ideas and put a modern spin on them. For example, we adopted a Christmas treatment this year that is contemporary, yet still has that historical feel. Some of the original language from 1849 is also used, and we used the name 'Christmas Emporium,' which was an original store sub-branding. This is an example of how we have gone back in time, and modernized an aspect of our original site. Lastly, my team is inspired by daily life, whether this means television, hotels, or coffee shops; getting out there and seeing what we can learn off others. We are positioned as a premium retailer, heading into some luxury space, to give an overall better feel to the brand.
3. Looking to the future, how is House of Fraser going to be a leader in innovation?
I think trends are important, but there are two things that you should reflect on when thinking about them. Are you in danger of mirroring everyone else? If you are, even if it's an improvement, how are you going to step ahead of your competitors? Secondly, it's about trends that the customer would be interested in, trends that are going to be valid and worthwhile. Those aspects are tough, and all you can assume is that you have the right people.