Staying Innovative by Staying Hungry
Gabe Gordon, VP of Brand Research, Food Network
Related Trend Reports
Art & Design
,
Babies
,
Bizarre
,
Business
,
Food
,
Health
,
Kitchen
,
Lifestyle
,
Marketing
,
Retail
,
Social Media
,
Tech
,
Viral
,
Youth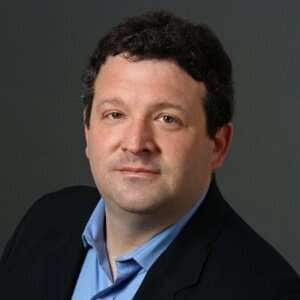 Gabe Gordon is the VP of Brand Research for both Food Network and Cooking Channel. He and his team are responsible for all programming, marketing and brand research. Gabe has been an integral part of the team and his accomplishments include helping to steer brand extension business endeavors, like the launching of Food Network Magazine (in partnership with Hearst) as well as Food Network's successful launching of a second network, Cooking Channel, in 2010.
Gabe brings his expertise in television, print and digital media to everything he does for Food Network and Cooking Channel, and strives to stay innovative by staying hungry and really looking to understand the consumer and consumer culture.
5 Questions with Gabe Gordon
1. How does your team generate new ideas?
We generate new ideas through a variety of ways. We do a lot of research, synthesizing data, and keeping an eye on what competitors are doing. We also draw innovation from places you wouldn't expect.
2. Do you have specific rituals for re-setting your team to be creative?
My team tries to look at television networks that were once on top, and could now be experiencing changes or declines. It's a foregone conclusion that any networks on top will eventually see dips or declines, but we try to look at how those trends started; what the impetus for declines could have been, and what could have been done differently, looking to what we've learned from trends. We constantly ask ourselves: What can we do better?
3. What makes an innovative culture? How do you create a culture of innovation?
I encourage my team to not let what we see every day in trends, based on facts, to be a barrier for new ideas or news ways of tackling a project. [We're] asking that they try to merge their right and left brain, analytical and creative, when they start new projects.
4. Has there ever been an instance where another industry has influenced an innovation at your company?
Industries that make up advertising clients, or brand extension business opportunities, influence us. Digital and traditional media, as well as CPG, are probably the top three to overlap. How they are behaving -- and what trends they are reacting to -- would directly play into how we evaluate our own business needs.
5. Looking to the future, how is Scripps Network going to be a leader in innovation?
By staying hungry (pun intended!).