4 Developments Shaping the Future of E-commerce
Related Trend Reports
Business
,
Credit Crunch
,
Fashion
,
Gadgets
,
Lifestyle
,
Marketing
,
Mobile
,
Pop Culture
,
Retail
,
Social Media
,
Tech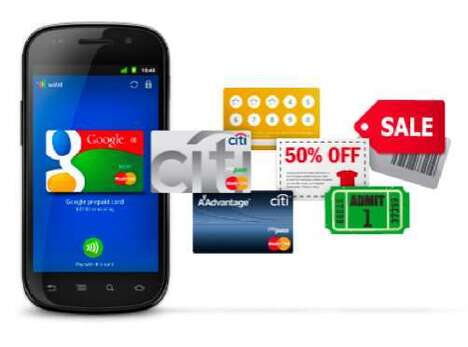 Consumers today are not only becoming more comfortable using their credit cards online to make purchases, but they are also becoming more comfortable using their mobile devices to shop. The online shopping landscape is changing, and the future of e-commerce will depend heavily on new developments ranging from mobile marketing and technology to changes in the habits and preferences of modern shoppers. Here are four developments that will shape the future of online shopping:
1)
Mobile Payments
. The period from 2011 to 2012 saw an astounding 103 percent increase in website traffic from smartphones. More people are using their phones to not only search and compare products but also to make direct purchases; Gartner, Inc. estimates that by 2016, there will be 448 million mobile payment users, and the market worth will be $617 billion. Current and projected growth of mobile payments has thus instigated a new wave of mobile payment companies and brand extensions, including those by Square, Paypal, Starbucks, FaceCash and more, helping consumers conveniently make mobile purchases.
2)
Curated Online Shopping
. More online retailers are curating product offerings for customers, customizing selection based on preferences. For example, sites like Pickie and
Glimpse
ensure product relevancy by offering items tailored to individual shoppers, and apps like Hukkster notify consumers when items they desire go on sale. Overall, curated online shopping helps customers alleviate buyer's remorse and stress in the face of excessive product choice and also allows retailers to leverage consumer data to drive sales.
3)
Location-Based Services
. Geo-targeting in mobile marketing is quickly become a standard, as it allows brands to better tailor their offerings based on location -- for example, by providing information on specific shipping rates and sales taxes, offering location-specific promotions, or rewarding users based on check-in frequency. What's more, according to Monetate, 1 out of 3 smartphone users shares their location, which means there is a large (and growing) opportunity for location-based services and marketing.
4)
Image-Based Social Media (Pinterest)
. Marketers are beginning to grasp the e-commerce implications of Pinterest, which has already proven itself to be incredibly effective in boosting website referral traffic. Pinterest currently sends brands as much referral traffic as Facebook, according to a study by Eloqua last May, and some brands have even discovered a marked increase in sales. For example, the home goods store Wayfair recently reported that visitors referred to its sites by Pinterest are 10 percent more likely to buy than people referred by other social networks; they are also likely to spend 10 percent more on average. Thus, while Facebook and Twitter continue to be important in the the future of e-commerce, brands today can't afford to ignore this growing image-based network in their marketing strategies.
Find out more about the changes affecting online shopping and the future of e-commerce by downloading Trend Hunter's
Retail Trend Report
. Also make sure to visit Trend Hunter PRO for trends like
Inclusive Retail
and
Pay by Phone
.