Building an Online Community (INTERVIEW)
Feng Chang, Director of Strategy and Analytics, Karmaloop
Related Trend Reports
Art & Design
,
Branding
,
Celeb Fashion
,
Commercials
,
Design
,
Fashion
,
Fashion for Men
,
Graffiti
,
Hip Fashion
,
Interactive
,
Internet
,
Marketing
,
Media
,
Photography
,
Pop Culture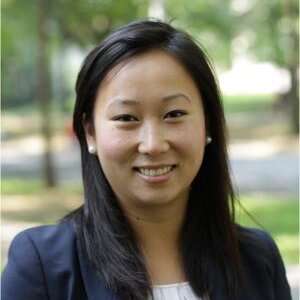 Feng Chang works as the Director of Strategy and Analytics at PLNDR.com, Karmaloop's flash site that has reached 3.6 million members and is growing rapidly. The site creates a bond between its members, using a sign-in access in order to form a community of people online. Chang graduated with her MBA from Yale studying strategy and marketingand uses her skill sets to steer the PLNDR site to grow their community further. By listening to members and understanding their online activity, PLNDR.com continues to stay relevant and successful.
3 Questions with Feng Chang
1. How does your team generate new ideas?
We are a very young company and many people who work here are naturally creative. We are also very fashion forward as we stay connected to streetwear, music and art. In the work atmosphere we are very focused on our members and the customer base. We listen to our members on social media and understand what types of sites they are going to in order to stay relevant. We endeavor to change the way young people shop by creating new avenues online or via mobile devices. In addition to our on-site "Show Off" feature, where members can show off their outfits and merchandise with the PLNDR community, our members share their latest 'PLNDR hauls' through Facebook, Twitter, Instagram and YouTube. Finding ways to keep the members connected is essential to us in order to enhance and grow the PLNDR community.
2. Do you have specific rituals for re-setting your team to be creative?
As the PLNDR team has grown, the site embodies many of the changes that come about from such fast progression. As a team, in order to stay on top of this rapid change we have retreats by groups and different departments to focus on out-off the box thinking. We also have weekly staff meetings where we talk about what is happening in and outside of the company. Everything we do is connected and everything has to be extremely fast so it is important to have cross-functional meetings in order to get our ideas across.
3. Looking to the future, how is PLNDR.com going to be a leader in innovation?
In order to be a leader in innovation one of the keys is to understand our customer base and to evolve as the times are changing. We are open to building the change with our customers as their taste and behaviors advance. We see innovation as a growth area and a great testing ground to build successful products.