Developing a Widespread Innovative Culture
Fabiola Menezes, Innovation Marketing Manager, BRF
Related Trend Reports
Branding
,
Business
,
Design
,
Food
,
Health
,
Home
,
Kitchen
,
Lifestyle
,
Marketing
,
New Ventures
,
Pop Culture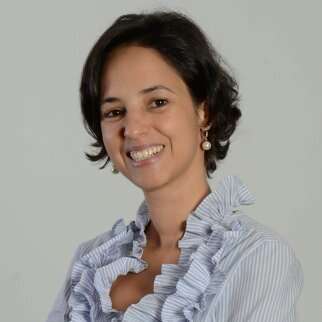 With 15 years of marketing experience, Fabiola Menezes de Paula has a wealth of knowledge when it comes to managing both brands and products. As an Innovation Marketing Manager at BRF, Fabiola deals with strategic vision and innovation on a daily basis. With the ability to guide the achievement of goals, communicate with diverse audiences, and continually develop her people management skills, Fabiola is someone who continues to adapt and evolve. At BRF, Fabiola is part of a movement that is aimed at nurturing a widespread innovative culture. She stresses that developing that culture starts with educating everyone on the process and tools that come with it.
Four Questions with Fabiola Menezes de Paula
How do you motivate your team to generate good ideas?
We have a special program in place to provide incentive for people to send us general ideas about new products. We always reward good ideas and announce them to the whole organization. This program allows for us to get ideas from the whole company instead of just from the marketing area. There is also a special program that is unique to the marketing department. It's more like an ideation program pertaining to each category. Sometimes, we'll have external partners like consultants and then the rest of the time we'll do it internally.
How do you identify trends? What resources does your team use to spot trends and consumer insights?
We do a lot of consumer understanding research. We have direct contact with consumers that are part of a program where we go to their houses to understand their day-by-day lifestyle and activities. We also have consumer insights that come from the telephone, email, trade fairs or the internet through social networks. Along with those strategies, we also have trend experts that come and speak to us about various trends. BRF also works with various companies that tell us about specific trends that are being launched around the world.
Do you have specific rituals for re-setting yourself/your team to be creative?
We have an insight activation process to generate specific ideas for specific projects. Then we put together the R&D and the marketing people to generate ideas for a specific segment. For this process, we utilize partners or consultants to help us lead the workshops. When we did it last year for a specific category, we generated over 600 ideas in a day. After all of the ideas have been generated, we do specific research with consumers to choose between all of the ideas, so innovation is part of our daily life here.
What is the biggest challenge you face when innovating?
The biggest challenge for us is creating a widespread innovative culture. Many of our programs are put in place to create incentive for people to think in an innovative way. We're always thinking about new projects and new ways to activate this type of culture throughout the whole company. One thing that we're doing is developing a program to put in place that will educate people on how they can contribute innovative ideas, understand the process, and learn what tools are in place to help with it.