Maximizing the Digital Medium (INTERVIEW)
Evan Silverberg, International Social Media, L'Occitane
Related Trend Reports
Art & Design
,
Branding
,
Business
,
Celebs
,
Cosmetics
,
Design
,
Drinking
,
Fashion
,
Fashion for Men
,
Food
,
Hair
,
Inventions
,
Lifestyle
,
Luxury
,
Marketing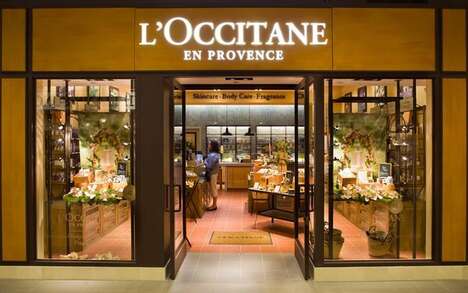 Evan Silverberg, International Social Media Manager at L'Occitane, transitioned from the New York office to Paris. Silverberg has a background in social media strategy and specializes in digital project management, e-commerce solutions and mobile strategy. L'Occitane has a rich history, 2000 stores worldwide and is using the digital medium to demonstrate its scope and depth.
3 Questions with Evan
Do you have specific rituals for re-setting and has another industry influenced innovation at your company?
We re-set anytime we find something and share it. At L'Occitane, we have an open attitude and encourage communication. We immerse ourselves in points of interest across all industries. A tangible example is our shea butter hand cream packaging. Our founder, Olivier Baussan, was influenced by artists in Provence and decided to create a product that resembles a paint tube.

How do you identify trends? What resources does your team use to spot trends and consumer insights?
We turn to social media constantly. We live in a world where connectivity is higher and the ability to share/educate each other is instant. We use a trial and error process with ideas derived from social media and often partner with these platforms. A great example is a future partnership with SoundCloud. We are releasing a Christmas playlist consisting of songs we play in store. This allows us to a have a forum to aggregate these songs and connect with our customers in an interactive way.

What makes an innovative culture? How do you create a culture of innovation?

We have a youthful digital team and an extremely charismatic and informed leader. The combination of an expert and marketing guru with our fresh innovative thinking creates a strong dynamic. Within the last 16 months, L'Occitane has had momentum in growth and the digital team has doubled in size.