Entice Consumers Through Social Business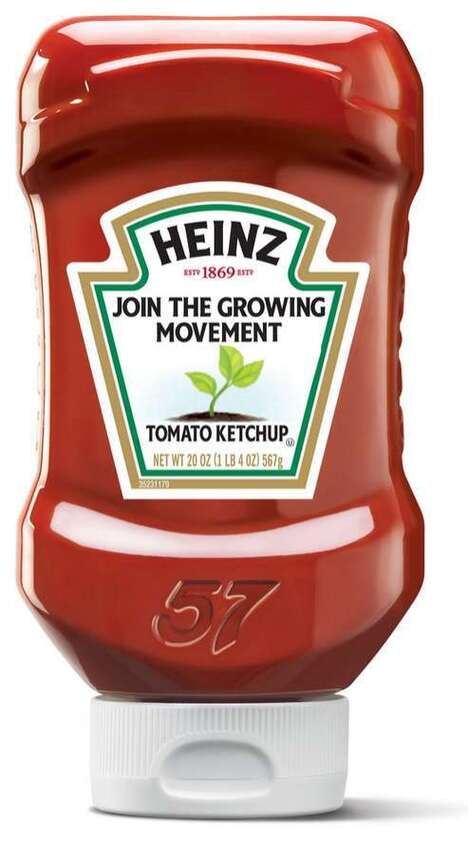 More and more consumers are responding to B Corporations (businesses for public benefit) and social businesses. The CEO of Shaklee (the first corporation ever to win a Nobel Peace Prize) Roger Barnett was quoted as saying "I believe that a green product with the same price and performance will always win against a non-green product."
Big brands like Heinz are jumping on the bandwagon too. For their
Eco-promoting condiments
project called 'Join the Growing Movement,' they partnered up with Coca-Cola to incorporate PlantBottle technology into their products, making their new plant-based bottles 100% recyclable. Heinz took this project one step further by having their customers get involved as well. As part of the campaign, each bottle has a QR code that the customer can have scanned in order to submit their pledge towards leading a more eco-friendly lifestyle. Furthermore, Heinz will plant a tree for every QR code scanned. So by making their pledge, the consumer has already initiated an environmentally beneficial action, demonstrating to them that this company stands behind its ethical business practices. On every plant-based bottle, Heinz has changed the label to let customers know that by purchasing their product, they are taking part of the 'Growing Movement,' making discerning customers more likely to choose Heinz over other ketchup brands.
Not just for going green, ethical business practices and marketing methods should also be implemented towards improvement of workplace environments and accountability for product manufacturing. Take a look at
fair trade lifestyle brands
, such as the People Tree clothing brand, that are trailblazing socially-conscious production methods. People Tree is completely transparent in their policies and practices because they are proud of their fair trade labor standards in addition to their environmentally friendly and sustainable manufacturing. This apparel company has a keen idea of what their consumers are looking for when they are choosing where to buy their clothes; they want a stylish and practical product that isn't made by underpaid workers in less than favorable working conditions. People Tree offers their consumers the luxury of having an easy conscience when they shop, following an ethical business model that has proven to be successful.
Check out Trend Hunter's
Eco Trend Report
to find out more ways to take responsibility of your production methods and make your business more environmentally friendly.