Balancing Style and Sustainability
Eric Barnes, CEO & Co-Founder, KOR Water
Related Trend Reports
Activism
,
Art & Design
,
Branding
,
Business
,
Credit Crunch
,
Design
,
Drinking
,
Fashion
,
Food
,
Lifestyle
,
Luxury
,
Marketing
,
New Ventures
,
Social Good
,
Tech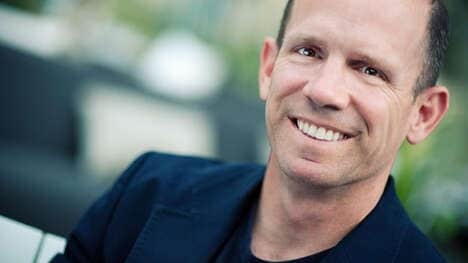 Eric Barnes, CEO & Co-Founder of KOR Water, started the design-driven hydration product company with partner Paul Shustak. Barnes exudes an entrepreneurial spirit and KOR Water focuses on providing functional hydration products that are stylish and celebrate the water inside. KOR Water is an admirable company geared towards thoughtful innovation and is always keeping health and the environment in mind.
2 Questions with Eric

Looking towards the future, how will KOR Water be a leader?
We are going to continue to invest in innovation. KOR Water's focus is sustainable hydration and we want to develop products that align with this and adhere to consumers needs. We are one of many hydration product companies and we want to lead with design. We need to be provocative, innovative and arresting. We are small, nimble and can take more risk than a traditional consumer goods company.
Do you have any specific rituals for re-setting your team?
From the beginning, we have grown our team and our design skills. The ritual we have when we are addressing a new product or idea is we go about it deliberately and slow. We make an assessment of the products that are already out there and look at alternative industries. We will go to shopping malls and just sit and people watch. We do a lot of offsite people watching and there is always a process of brainstorming, organizing and distilling key points for learning. Everything is meant to go into inspiration and what we are trying to achieve. A great example is our 'KOR ONE' hydration vessel that was inspired by how the design of liquor and perfume bottles established the brand and enhanced the contents inside.