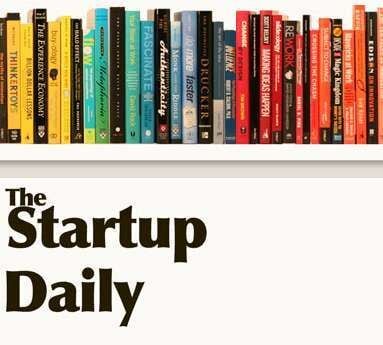 When it comes to entrepreneurial success strategies, one of the most often ignored concepts is failure. You can't ignore the fact that you will make mistakes, especially if you are embarking on a new business venture; instead, it would be more useful to acknowledge that you will have pitfalls and you should be prepared to handle them. For insight on starting a new business venture, read the Trend Hunter New Ventures Trend Report.

One of the greatest lessons you can learn when experiencing failure is how to overcome it. As Thomas A. Edison was quoted as saying, "Many of life's failures are people who did not realize how close they were to success when they gave up." If you make sure you learn from each of your mistakes, then you will see them as part of the process rather than setbacks.

Once you realize that you can handle any stumbling blocks that come your way and not see every error as a total failure, you will gain the confidence and self-assured mindset needed in order to tackle new ventures and take risks. Innovation dies when you play it safe, leaving your company behind in a state of mediocrity while everyone else is moving forward. Taking risks is important in order to make an impact on today's market where consumers are jaded by the same old branding and advertising tactics. Now, more than ever, consumers are responsive to new and exciting ideas that have never been tried before. If you hesitate too long for fear of failure, you could miss out on the opportunity as the idea may lose steam or others may think of something similar and steal your thunder.

Learning how to deal with failure is one of the best entrepreneurial success strategies you can use. It will make you more determined to succeed, give you the confidence to take risks and you will not be deterred by obstacles. When you finally achieve your goals, you will appreciate your success all the more for the failures you have experienced along the way.
References: trendreports and trendhunter